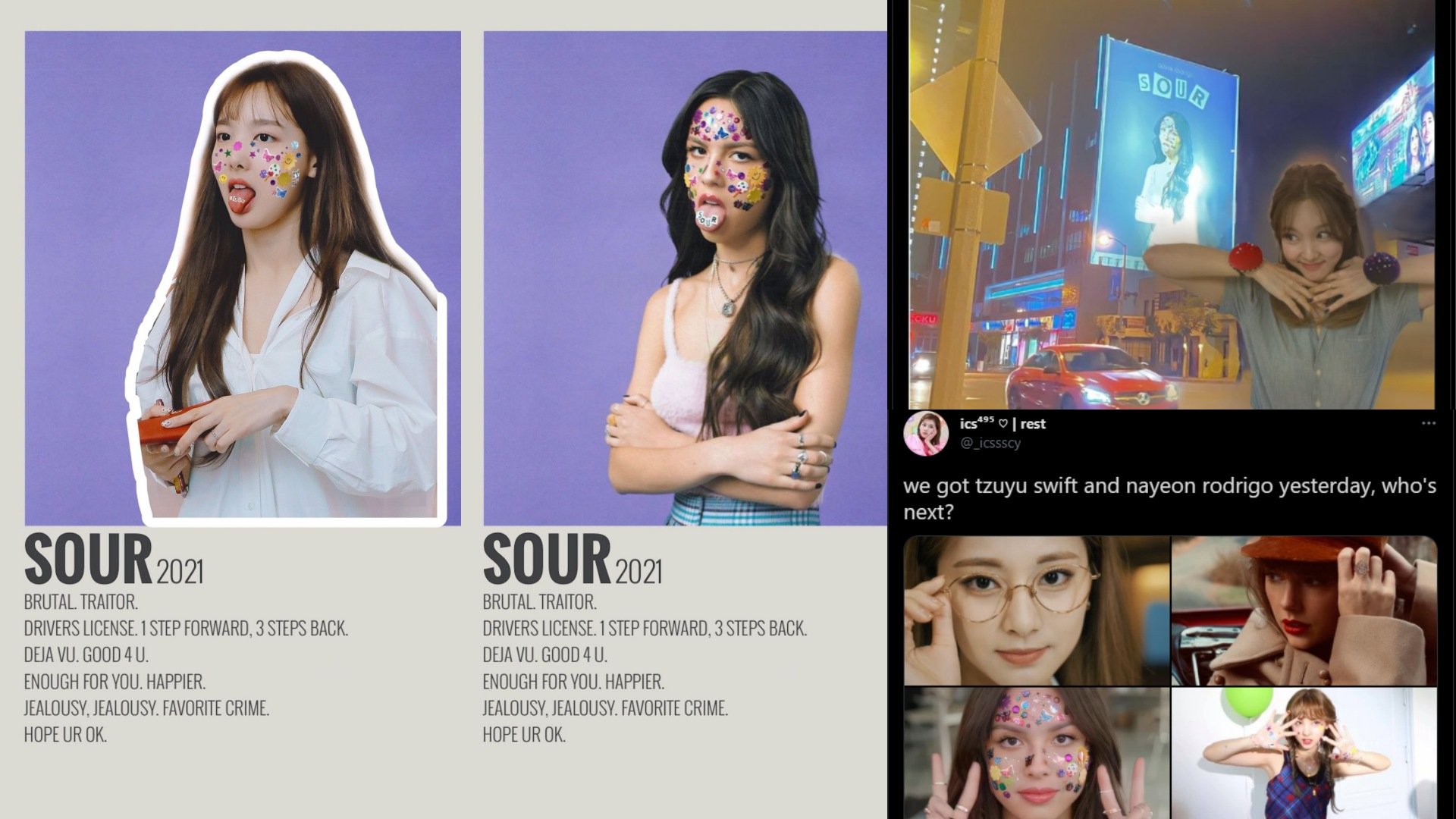 Photo credit: Pinterest/Website, bb_jichu/Twitter, damieswisteria/Twitter, icssscy/Twitter
Do you believe in "Nayeon Rodrigo" supremacy? Because we do! That's what you get when you combine TWICE's Bunny Unnie with Olivia Rodrigo!
READ: Get to know half-Pinay Billboard top charter and resident lumpia lover Olivia Rodrigo
ALSO READ: Knock, knock! TWICE is heading your way this June
Nayeon and Momo from TWICE appeared on streaming platform V Live where both of them had fun hanging out with their ONCEs online.
Although Nayeon is the oldest among all the members of her group, ONCEs believe that she looks and acts more like the maknae (youngest). Aside from being a baby faced idol, Nabong has also charmed her fans with her innocent, playful, and youthful energy.
Sana all fresh at baby face!
During the V Live, Nayeon sang Olivia Rodrigo's hit song "Deja Vu," which of course became an iconic moment.
Now the TWICE fandom dubbed the singer as "Nayeon Rodrigo."
ICYMI: Tzuyu's Melody Project was released where she performed "Me!" by Taylor Swift.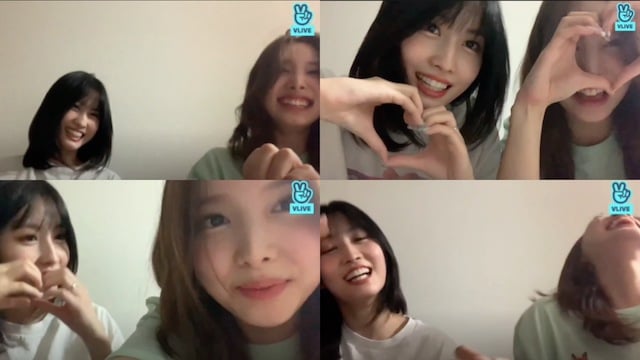 Photo credit: Nicole/YouTube
In other news, Filo fans were also hyped up because of Momo and Nayeon attempting to say "Mahal Kita" in V Live.
They're so cute. Mahal din namin kayo!
What do you think about Nayeon's cover? (We hope that Olivia comments on it soon!)
Do you think we'll hear a full version anytime soon?