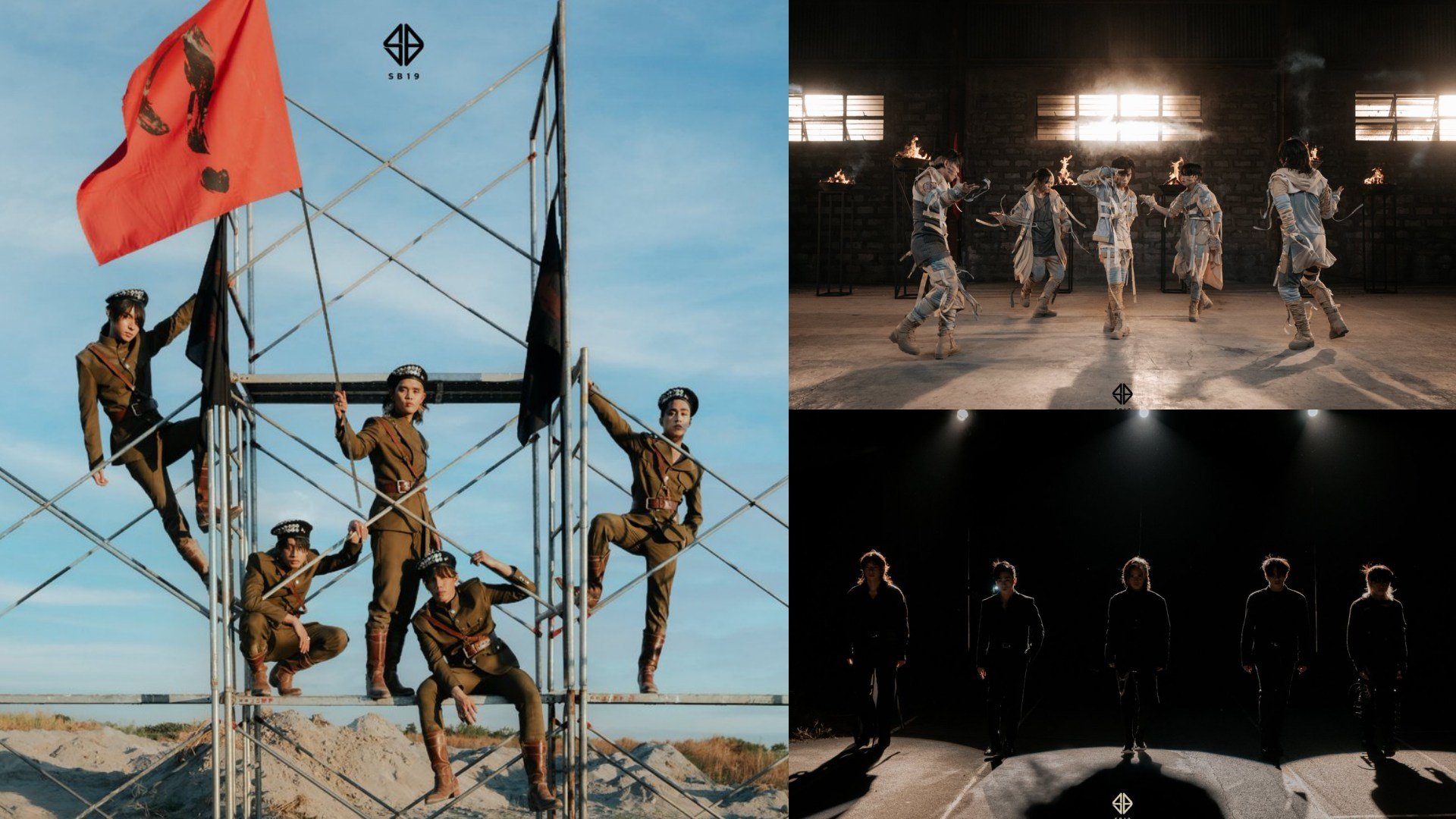 Photo credit: SB19 Twitter page
The hype has been strong for SB19 ever since the band hinted at their comeback, complete with a whole new "Ikalawang Yugto" era look. They blessed A'TIN with a buffet of teaser photos and videos online plus a pre-save link for "What?" on Spotify. If you haven't seen the MV trailer then you can check it out below.
There's even a "mood" trailer so that you can feel the overall vibes of the upcoming music video.
With all this content and then some, everyone was more than ready for SB19's grand reveal on March 9. Unfortunately, like certain relationships in our lives, some things are not meant to be for now. (Huhu!)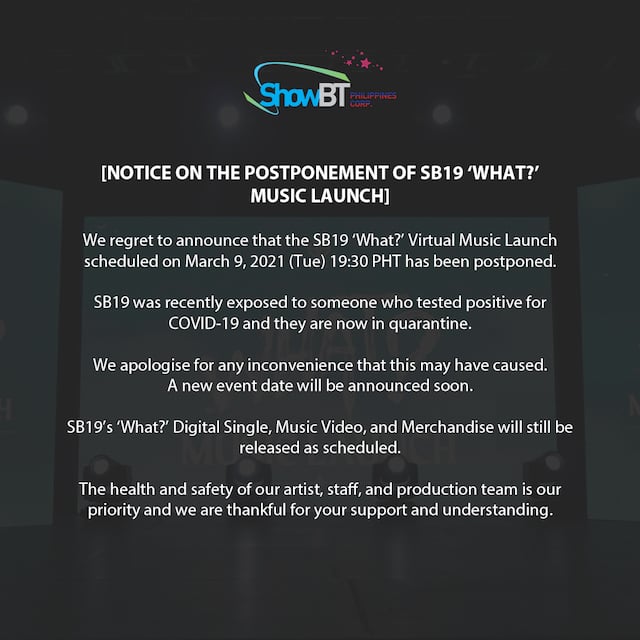 Photo credit: SB19 Twitter page
While fans are disappointed with this announcement, they also understand that the bands' health is more important. So A'TINs online are praying for a speedy recovery for all those involved and a safe quarantine period for the boys.
Photo credit: SB19 Twitter page
So, kailan na nga ba ang virtual music launch? Tulad ng logo ng kanilang MV, isa itong malaking question mark sa ngayon. Pero huwag mag-alala, P-POP stans, dahil habang may buhay, may pag-asa. We're sure that SB19 will get back in the zone very soon. Kaya kapit lang muna, mga A'TIN!