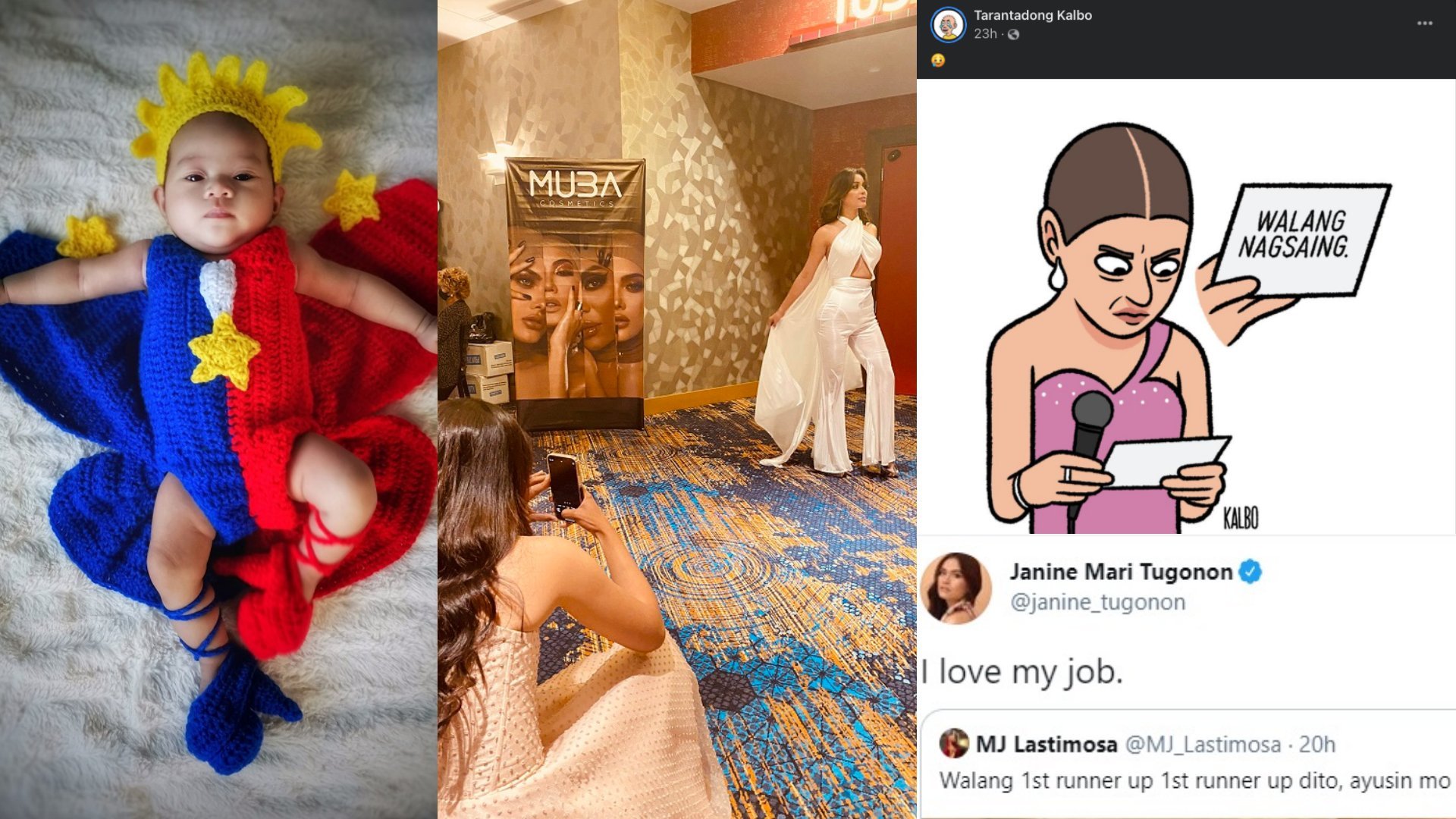 Photo credit: Handmade by Sabelle/Facebook, MJ Lastimosa/Twitter, Tarantadong Kalbo/Facebook, Janine Mari Tugonon/Twitter
Tapos na ang Miss Universe pero tulad ng isang crush, forever na lang natin gagawin na topic of conversation even if 'di naman tayo directly involved. (Harsh ba?) Regardless of the outcome, hindi pa rin nagsasawa ang Pinoy sa pageant season.
Kahit medyo salty ang feeling when we missed the top 10, dinaan na lang natin sa katuwaan at memes. (At least, naka-top 21 pa rin naman tayo!)
READ: Laban, Rabiya Mateo! Queens and fans react to the Miss Universe finals
The creative Pinoys naman let their imagination run wild, making larger-than-life art to pay tribute to our reigning queen, Rabiya Mateo.
READ: From excuse letters to fanart, how Pinoys prepared for Miss Universe
Even if the Miss Universe event has already concluded, Pinoys continue to churn out relatable content dedicated to the beauty pageant.
From a hardworking mom with mad crocheting skills to two of the most popular artists on social media today, here are some Miss Universe-related posts that will brighten up your day and ease the sting of our loss.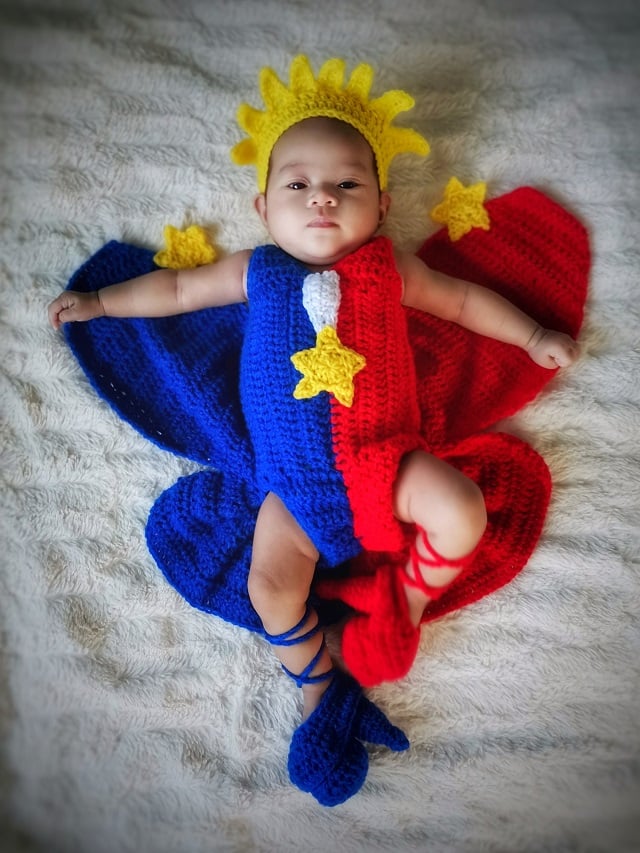 Photo credit: Handmade By Sabelle/Facebook
Ariba, Baby Rabiya!
Hello, Miss Baby Universe! Aiza Cipriano gave her own spin on Rabiya Mateo's national costume and created a crochet version for her two-month old daughter, Gab! She even got the high heels in the shoes on point!
READ: Victoria's Secret? Missing Crown? Unraveling Rabiya Mateo's national costume
Mommy Aiza posted her kid's Baby Rabiya cosplay on her business page, Handmade by Sabelle, where she sells her crocheted works. The photo has received more than a thousand reactions so we hope that Rabiya Mateo also gives her input soon!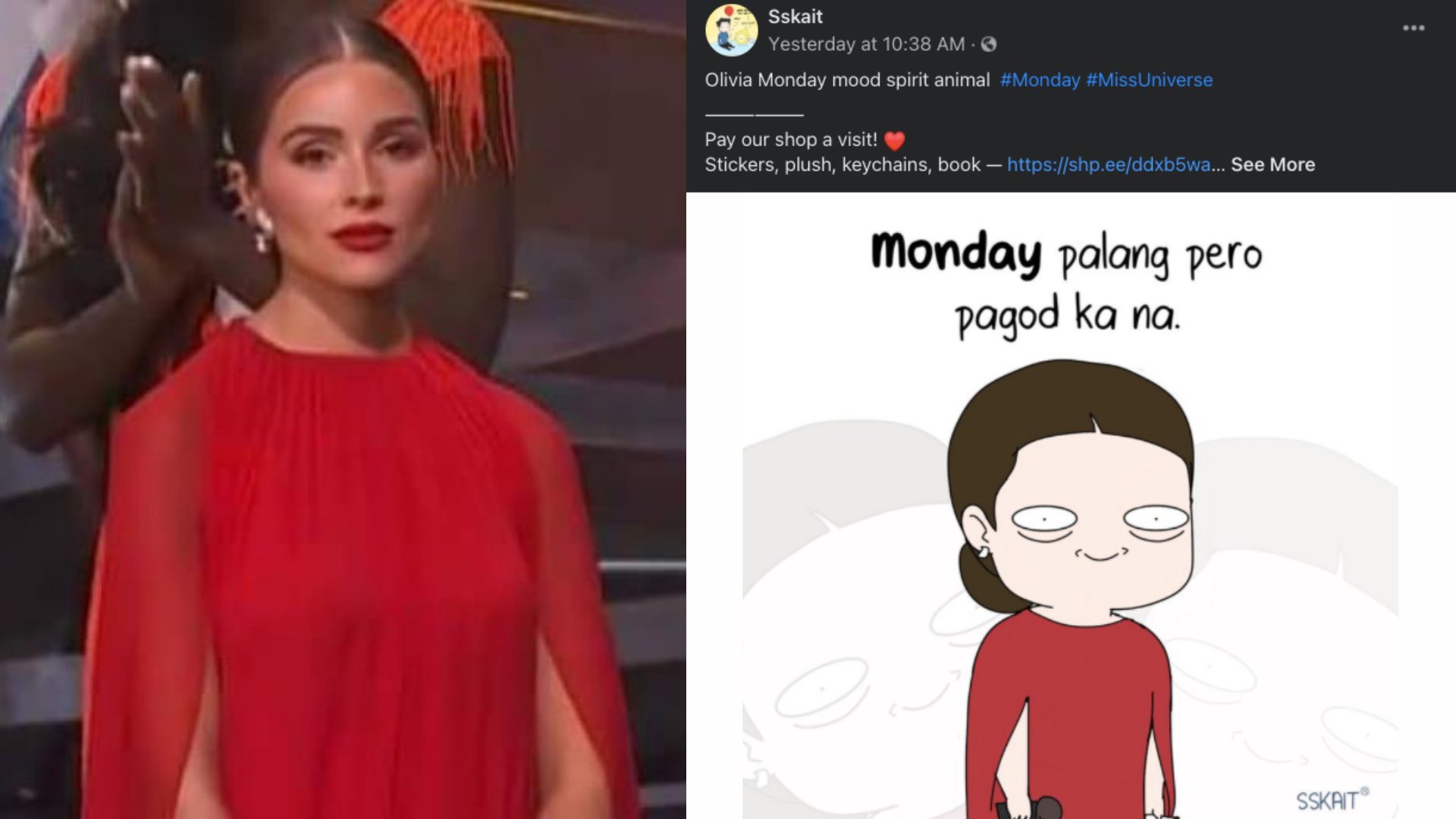 Photo credit: Sskaitcomics/Facebook
Olivia Culpo was everyone's Monday mood
You know that feeling when the weekend passes by like a blur and then you are once again faced with another dreaded Monday? Miss Universe 2012 Olivia Culpo was able to accurately express it during the Miss Universe pageant. Sakto lang talaga na Monday morning sa Pilipinas ang when Miss Universe aired kaya medyo sabaw pa tayo habang nanonood.
Olivia Culpo and her kalma/dedma energy continues to be a favorite not only among Miss Universe fans but local artists as well.
Local artist Sskait, known for his cute drawings and talong-related tales, posted a kawaii Olivia sketch, giving us major Monday vibes.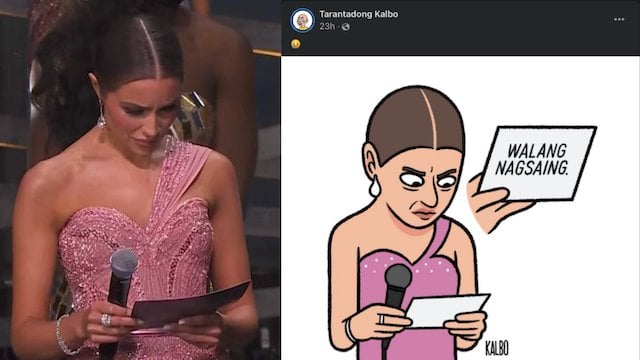 Photo credit: Tarantadong Kalbo/Facebook
Another famous comic artist, Tarantadong Kalbo, also did his take on Olivia Culpo's bewildered expression while staring down the Miss Universe cue cards. We all wondered what was the reason behind such a reaction and Kalbo made his own very Pinoy explanation. In a country where kanin is life, forgetting to cook the rice will make anyone very hangry. (Yes, with an "A")
Both Sskait and Kalbo's posts received thousands of likes and shares, turning Olivia Culpo into the most relatable figure when working the daily grind. We just hope that the beauty queen shares the humor in it and doesn't take it to heart.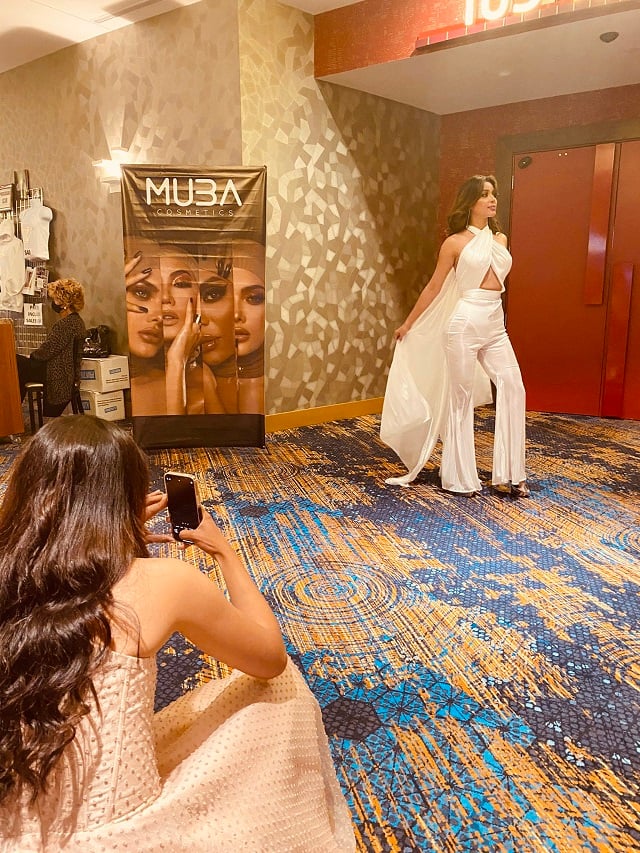 Photo credit: MJ Lastimosa/Twitter
A tale of two beauty queens
While fans were joking about Miss Universe 2012 first runner-up Janine Tugonon taking over Olivia Culpo's hosting duties, the Filipina beauty queen was preoccupied with another job. She was busy taking photos of Miss Universe 2014 top 10 runner-up, MJ Lastimosa.
Remember, friends don't let friends take bad photos! Even if it means bending down while glammed up in a prestigious event like the Miss Universe. We do everything for the 'Gram!
As if the photo wasn't cute and hilarious enough, the two Queens also accompanied the photo with funny tweets.


Photo credit: MJ Lastimosa/Twitter, Janine Tugonon/Twitter
MJ teased Janine about her first runner-up finish with "Walang 1st runner-up, 1st runner-up dito. Ayusin mo yan," indicating that the photo has to be a winner. Janine even retweeted the photo saying, "I love my job."
Did you feel a bit better after reading these stories? Hopefully, these posts brought all the good vibes to those struggling during the week. What was your favorite Miss Universe meme?