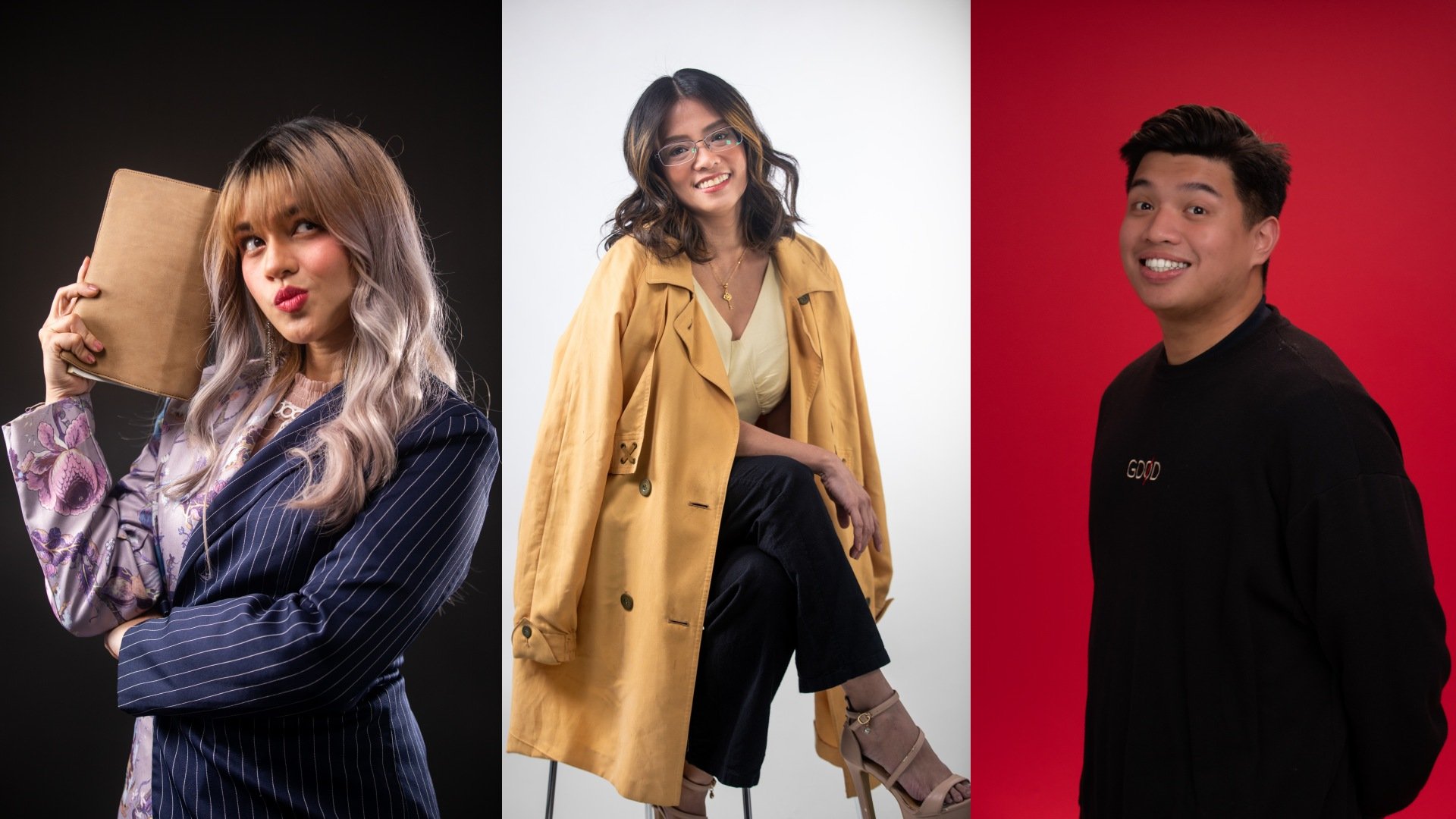 It's never too late to start planning your resolutions and goals for the year because life will always be a work in progress. Take it from our True Creators Hazel Faith, Jericho Arceo, and Maan Cayabyab who are planning to level up their content creator game this year.
On their content creator resolutions
Maan: [Instead of resolutions, I have] a list of 2023 faith goals. A few on my list [include] starting my podcast series, [exploring a] new business venture, learning an instrument, working out thrice a week, and many more!
Jericho: [Gusto ko na] magbalik loob. Panginoon, naririnig mo ito. Tulungan mo naman ako. Ang aking New Year's Resolution is really, logistically speaking, going back to creating content.
Hazel: Seven days? (Laughs)
Jericho: I wanna create content again kung papalarin. Ayoko na idelay kung anuman plano ng Panginoon, you know what I'm saying? Christianly speaking, whatever needs to be done, I want to submit to that. Eme. (Laughs)
Hazel: For me, consistency and tuloy-tuloy lang. I think we've been doing well with being consistent on my [YouTube] channel. We've been growing actually—happy 40k!
Jericho: Talaga?
Hazel: Oo! Kaka-40k ko lang! (Laughs) Sorry, mababaw! Kakasimula ko lang ulit maging active noong mga May [2022]?
Jericho: That's fast! Mabilis 'yun! 20k 'yung nadagdag?
Hazel: 1M [subscribers], let's go! (Laughs)
On what they've achieved last year
Maan: Part of my faith goal last year was to read and finish at least 3 books. Nagawa ko naman!
Hazel: 'Yung weekly posts, 'di ko naman talaga expected na babalik ako sa YouTube. I really thought my channel was dead, you know?
Jericho: I feel that.
Hazel: And now we have earned subscribers and higher viewerships so, definitely,
na-encourage ako. I wanna keep going and growing [so I can] reconnect with the people who were waiting for me.
Jericho: Wala kasi akong resolution last year. Aww, man! Ano nga ginawa ko this year, [Ate Hazel]? Forgive me, what did I do this year?
Hazel: Nag-Waterwalk [Records] ka.
Jericho: OMG, yeah, yeah, yeah! Sorry! Sobrang daming ginawa ni Diyos for me na first time na 'di ko mabilang pero 'yun. [Joining] Waterwalk Records [as an artist.] First time ko talaga mag-perform.
READ: Hazel Faith and Jericho Arceo talk about their Christmas collab and holiday memories
On the kind of content that we can expect from our True Creators in 2023
Maan: [I'll be working on creating] encouraging and inspiring content to empower women and [also provide] more [content for] mommies.
Hazel: Definitely more music, more of an insider's look into writing a song, the production process, and [content featuring] other artists as well. I still write for other artists so hopefully we could interview them about their process and their artistry in my channel.
Jericho: Same! I wanna explore 'yung pagsusulat ng music. Kaunti lang alam ko ngayon. Also, kung anuman magiging trabaho ko or whatever happens in my life this year. I wanna vlog every moment. I can't say that it's just music kasi lagi siyang may surprise sa buhay ko. So there, you know, bulaga!

If you want to learn more about Maan Cayabyab's content then watch her TrueID Original series, Organized na Bahay, Organized na Buhay, which is now available on TrueID's official YouTube channel.
Hazel Faith and Jericho Arceo have also released videos on their respective channels so watch their fresh content below.
For more True Creators Studio projects and other content creators, you can check out www.truecreators.studio For other news, you can download the TrueID mobile app via Apple Store and Google PlayStore.