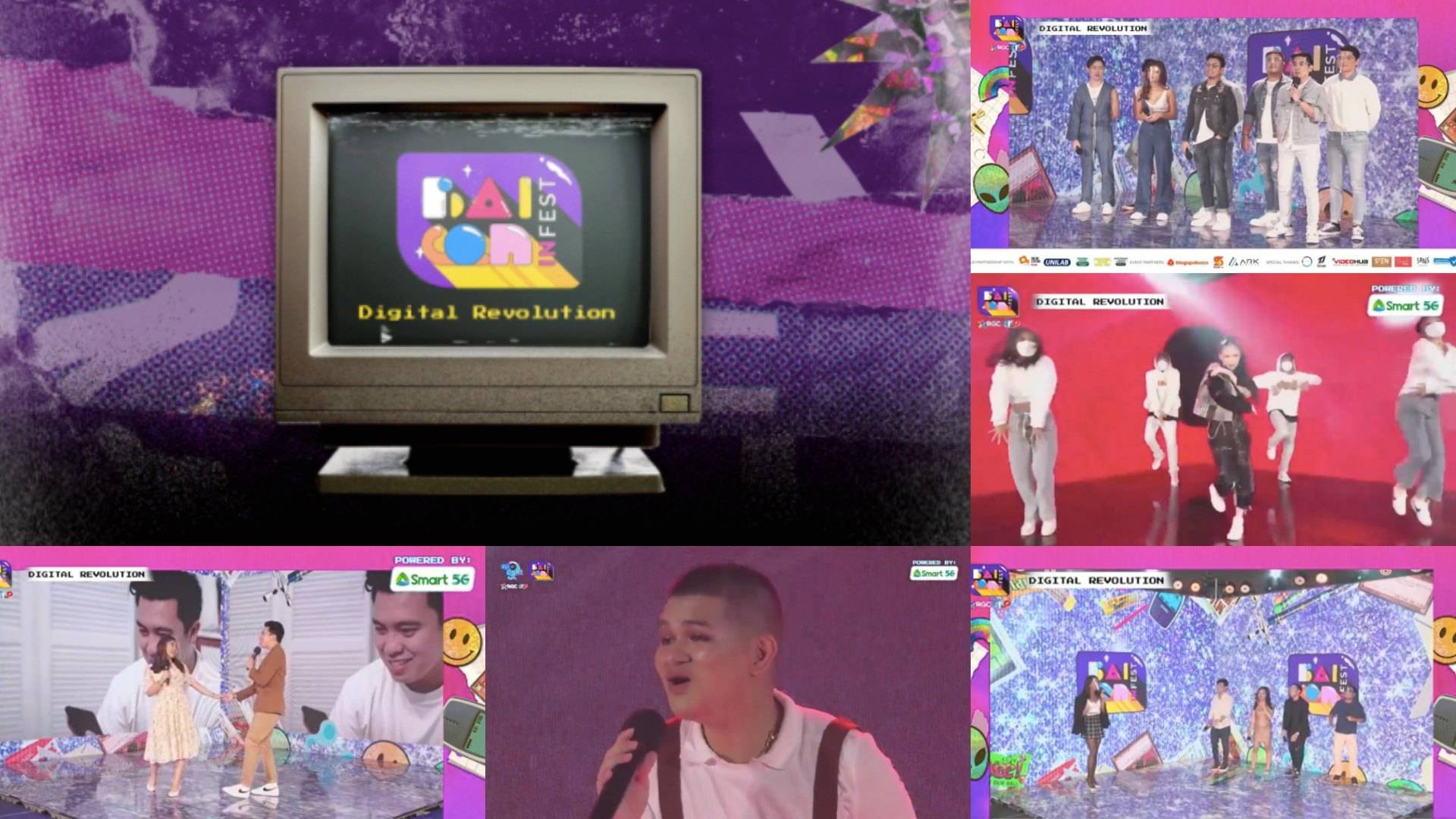 Photo credit: Republiq Group of Companies
The fourth installment of BaiCon was off the roof! The biggest gathering of Creators and Influencers in the Philippines definitely delivered and even leveled up, reaching 3.2 million audiences and 1.2 million views.
Strutting in with its Y2K theme, this year's BaiCon delivered nonstop 2000s nostalgia to its fans dubbed as "BaiConatics." The two-day event, which highlighted some of the biggest and brightest stars of the Philippine Digital Space, was hosted by four of the most dynamic hosts in the country: Mikey Bustos, Bogart the Explorer, Gino Quillamor, and Cebu's very own Malaya Macaraeg.
WATCH: Gino Quillamor talks about emotional prepping as a survival skill
ALSO WATCH: Gino shares tips and tricks on financial prepping
Now it's time for a recap!
Day 1: Opening Night
The first day of BaiCon InFest 2021 started off with a bang with BaiConatics' favorite, Kween Yasmin Asistido serenading the audience with Y2K karaoke songs. It was then followed by AC Bonifacio lighting up the dance floor Y2K style.
Shortly after, BaiConatics were educated and entertained by various mini segments by Creators like Inka Magnaye, David Jones Cua, Dr. Kilimanguru, and the one and only British Marites, Justine Luzares, all of which tackled different social issues frequently encountered on the Internet.
WATCH: Plug and Play: Oo, Otaku Kami! Featuring David Wilde X, Flo and Ichi
READ: Phillip Hernandez: The comedic genius behind Davao Conyo's teleserye realness
Day 1 of BaiCon InFest 2021 also featured some of the most celebrated Bisaya Content Creators like Philip Hernandez of Davao Conyo, who recreated some of the famous teleserye scenes of the 2000s, and Alem Garcia, Medyo Maldito, Snake Princess, Kim Charlie Cruz, and Doc Xavier Solis, where they entertained viewers with an ABS-CBN-inspired game show where they all flexed their ABS-CBN Y2K knowledge.
READ: We make chika with Alem Garcia about her Laysho creations and advocacies
ALSO READ: Getting behind the "tooth" of the matter with foodie dentist Dr. Xavier Solis
Then it was time for the BaiConatics to get kilig as Kimpoy Feliciano and Anghet Cayetano took the stage with a duet followed by a Flash Talk with Neozep's Ilong Ranger where they answered some heart-tingling questions.
Viewers also won various prizes from BaiCon and their sponsors, Smart, Unilab, Conzace, and RedDoorz.
The first day ended with an adrenaline-pumping performance by the Guerrero siblings, Natalia, Niana, and Ranz Kyle. They took centerstage and pulled off an amazing closing dance number.
WATCH: Ranz Kyle's jowa reveal!
Day 2: Real Talks
Day 2 of BaiCon InFest 2021 featured the more educational side of BaiCon. Dubbed as BaiCon InFest 2021: Real Talks, it featured different content creators from all the various genres and niches in the industry.
It started with an OPM-centered segment hosted by Ramon Bautista with guests, 2000s OPM icons Kean Cipriano and Barbie Almalbis. It was followed by a segment on couple content creators which featured celebrity couples Dimples Romana and Boyet Ahmee and Angel Locsin and Neil Arce, which was hosted by PaperbugTV's Jako de Leon.
BaiCon InFest 2021: Real Talks also gave love to the gaming industry with a segment that featured gaming content creators like Maggiekarp, Amara, BlinK, and Nikkinikki. It was then followed by an open and engaging talk that gave spotlight to the LGBTQIA+ Content Creators like Icy Mendoza, Cong. Geraldine Roman, DeeDee Villegas, and was hosted by Davey of 13C.
VisMin content creators also got a segment of their own wherein they talked about their rise in the digital space. It was hosted by RGC's Bea Evardone with guests, El Isog, Nana Silaryo, Gandang Morenx, and Chinky Tita.
The Bardakads, made up of TikTok stars Jen Barangan, Dr. Dex Mallari, Ady Cotoco, Jae Miranda, Renz David, Dr. Ezzy Algabre, Kit Digno, and Ian Mauricio, took centerstage and entertained the BaiConatics with a fun game that tested their friendship. They also talked about how they were #DiscoveredonTikTok, which paved the way for their strong bond as friends.
With dinner time closing in, BaiCon InFest 2021: Real Talks wrapped up with a food and culture segment featuring foodie content creators, Erwan Heussaff, Ninong Ry, and Mark del Rosario with Joey Ong as the segment's host.
After all the fun and educational talks, BaiCon InFest Day 2 ended with another giveaway.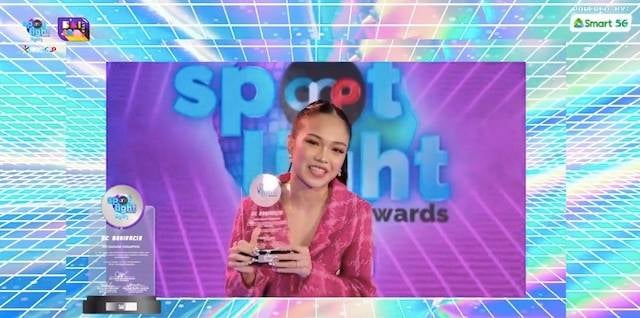 Spotlight Awards
BaiCon InFest 2021: Digital Revolution also gave props to the Creators and Influencers who used their #PowerOfInfluence to impact, influence, and innovate the digital space with the CICP Spotlight 2021 Awards Night.
The CICP Spotlights 2021 Awards Night opened with a song and dance number by one of Cebu's rising stars, Dom Guyot, followed by the awarding ceremonies.
Here's the list of this year's CICP Spotlight Awards 2021 winners:
PLATFORM SUPERSTARS
FB Superstar: Choox TV
TikTok Superstar: Jersey Adams
Twitter Superstar: SB19
YouTube Superstar: Beks Battalion
Instagram Superstar: AC Bonifacio
CATEGORY CHAMPIONS
Beauty Champion: Ayn Bernos
Fashion Champion: Mimiyuuuh
Food Champion: Panlasang Pinoy
Lifestyle Champion: Toni Sia
Parenting Champion: Candy Pangilinan
Travel Champion: Daniel Marsh
Gaming Champion: Franzell Placido
Entertainment Champion: SB19
Tech Champion: Ivan De Guzman
Education Champion: Dr. Kilimanguru
PREMIUM AWARDS
Innovator of the Year: Home Buddies
Rising Creator of the Year: Ninong Ry
Heroic Creator of the Year: Ben & Ben
Creator of the Year: Guerrero Family
Pioneer Creator of the Year: Ranz and Niana Guerrero
Online Station Award: Andrea Brillantes
READ: Andrea Brillantes and AC Bonifacio own the Online Station x BaiCon Spotlight Awards
The second day of BaiCon InFest 2021 ended with a live virtual performance from Mayonnaise, one of the most influential bands of the Philippine music scene. BaiConatics who were part of the production crew in Marco Polo Hotel Cebu jammed and sang their hearts out when the band played one of their hit songs, "Jopay."
BaiCon InFest 2021: Digital Revolution, which was simultaneously shown live via Facebook Live, Kumu, and TikTok, entertained thousands of BaiConatics, with the Facebook Live reaching 955.7k views alone! Not only were they able to win amazing prizes, they also had a chance to have a virtual meet and greet with some of their favorite content creators via Zoom where they got to interact and bond.
This year's BaiCon was definitely one for the books and we're hoping things are only going to get bigger and better moving forward!