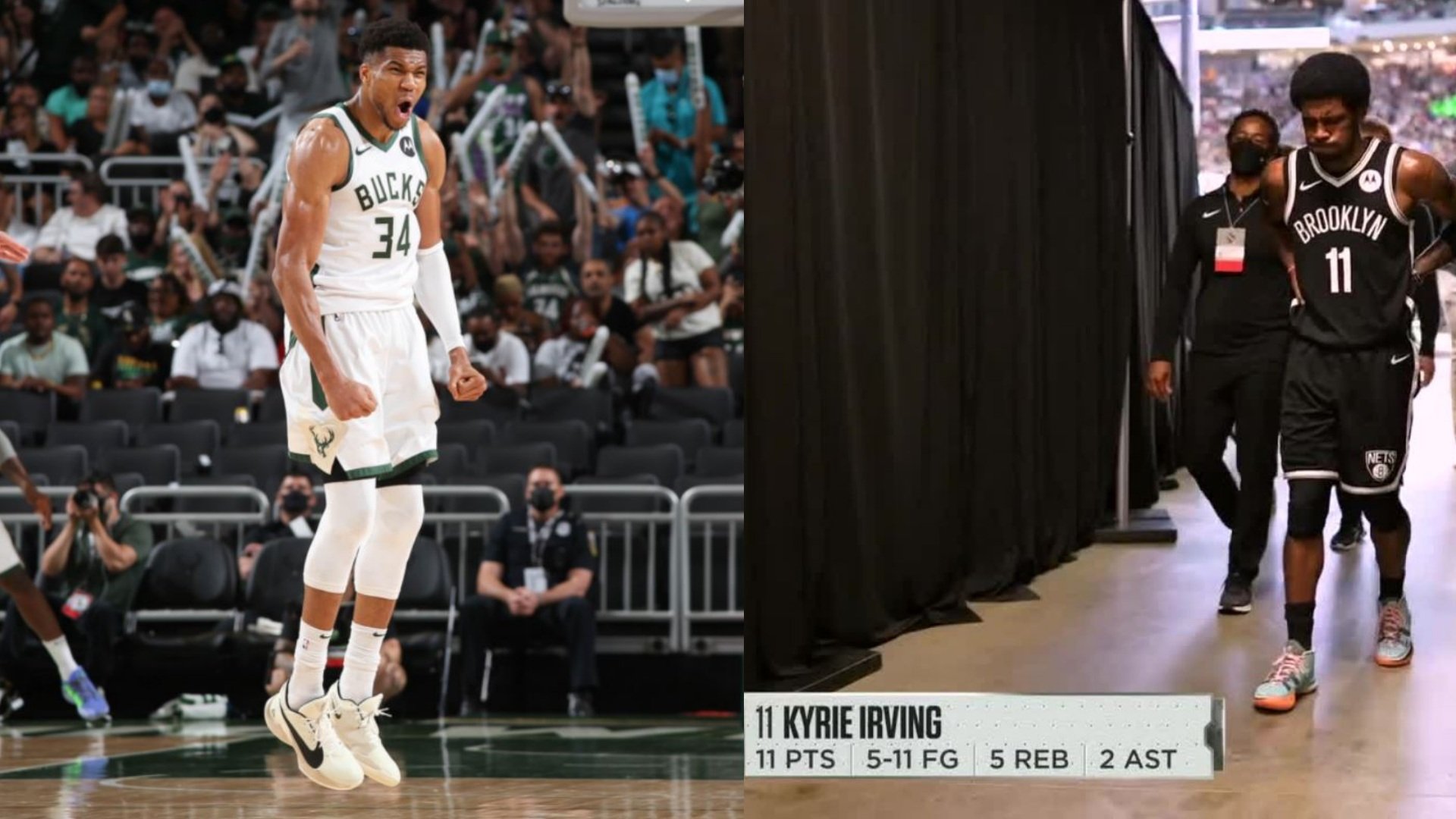 Photo credit: Milwaukee Bucks/Twitter, SportsCenter/Twitter
The Milwaukee Bucks have had their fair share of playoff disappointments over the last few seasons. But one thing's for sure, this is not the same Bucks team that we've seen in the past. This season, they have stepped up their game and will put up a good fight on the court.
READ: Bucks bulldozed the Heat, Nuggets tied with Blazers
ALSO READ: Davis' last full game before injury, Nuggets win and Bucks nearing sweep
But pundits underestimated Giannis Antetokounmpo and company after they fell 2-0 to the powerhouse Brooklyn Nets team.
Paano ba naman, those first two games weren't exactly competitive. However, the Bucks licked their wounds and returned to battle. They took it one game at a time, narrowly avoiding an insurmountable 3-0 hole in that must-win Game 3.
Still, the winds of favor were on Brooklyn's side. Game 4 took place this Monday (Philippine time) inside the Bucks' backyard at Fiserv Forum. The Nets were already compromised without James Harden who was nursing a hamstring injury.
READ: Nets supremacy! Brooklyn dominated the NBA playoffs even without James Harden
Suddenly, their three-headed monster lost another head. Nets fans collectively held their breaths when Kyrie Irving badly rolled his ankle with under six minutes left in the second period. Uncle Drew writhed in pain, as he stayed on the floor for several minutes before returning back to the locker room. He did not return for the rest of the game.
Irving did walk on his own and his initial X-Rays came back negative, which is a great sign. Fingers crossed that he'll be back and healthy in no time.
READ: Harden, Irving, and Durant live up to "scary hours" promise, Mavs mess up
His injury also led to this classless comment from former Boston Celtics player Glenn Davis. He said, "That's the same ankle you stomp on Lucky with." Yikes!
Irving received flak from salty Celtics fans in the first round when he vehemently stomped on the Celtics' leprechaun logo back in the first round. Not cool.
In this case, we're rooting for team nobody because we don't support trashy behavior. (Make better choices, guys!)
While Irving's injury was unfortunate, the show must go on, right? The Bucks saw the opportunity and took advantage of the situation. Their own Big 3 came up big, as The Greek Freak finished with 34 points and 12 rebounds in their 107-96 win. Khris Middleton added 19 markers, while Jrue Holiday had 14 points and nine assists.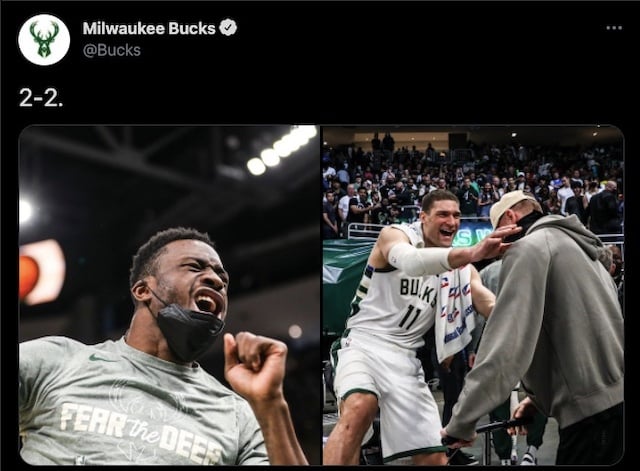 Photo credit: Milwaukee Bucks/Twitter
Without Irving, Kevin Durant was left to his own devices and carried the team. KD was the only Nets player in double-figures with 28 points and 13 boards.
Ladies and gents, we have finally got ourselves a proper series!
The Nets and Bucks are now on equal footing and just need two more wins to get to the Conference finale.
Which team do you think gets those two wins first?
Can the Nets survive if Irving's injury is serious? Will the Bucks be able to outclass the title favorites?