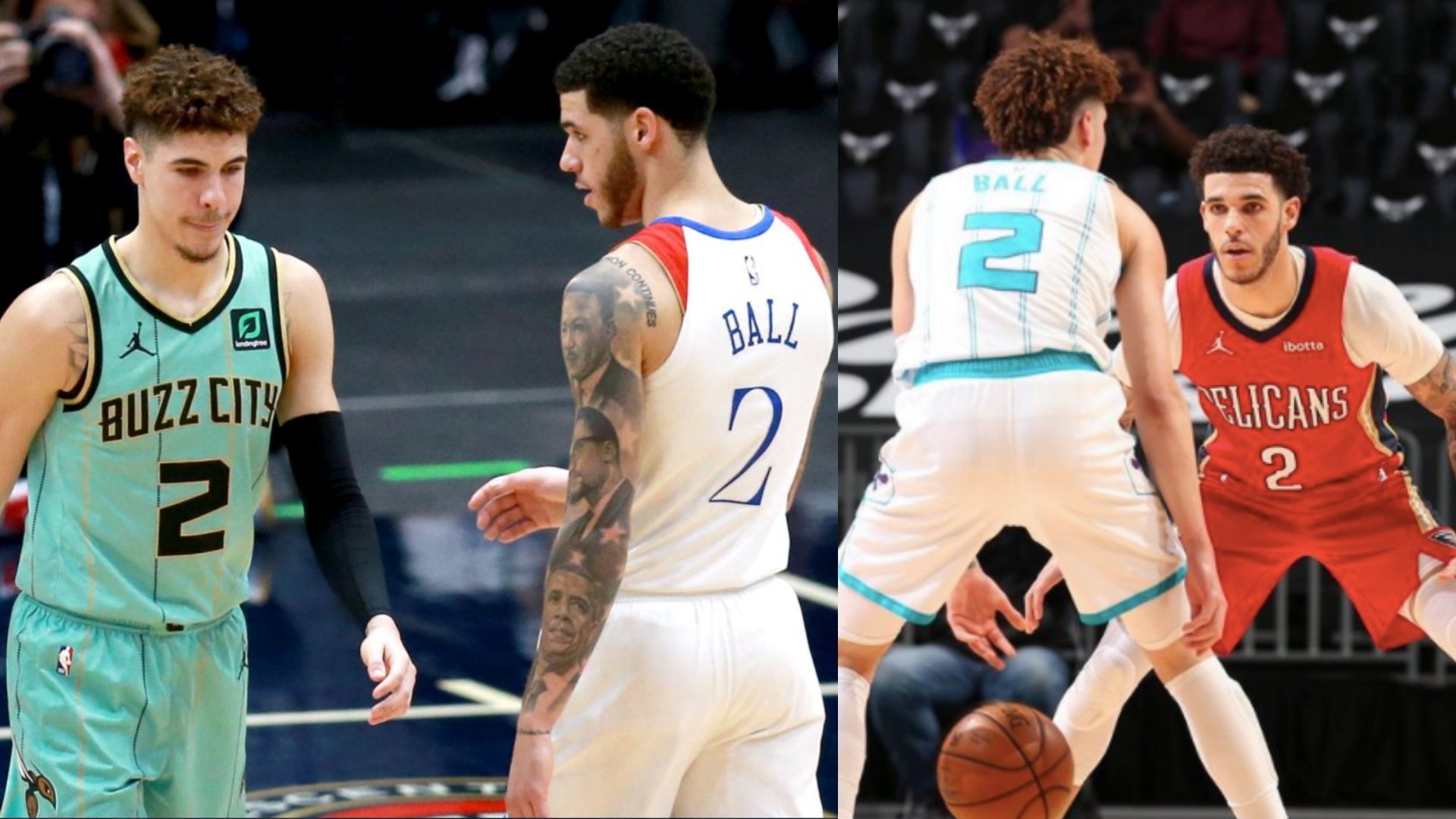 Photo credit: New Orleans Pelicans/Twitter, Lonzo Ball/Instagram
Both Hornets and Pelicans fans were glued to their screens on May 9 (May 10, Philippine time), as the Ball brothers, Lonzo and LaMelo, faced off for the second time on the NBA court.
This time around, it was Lonzo Ball and the New Orleans Pelicans' turn to visit LaMelo Ball and the Charlotte Hornets. It also happened to be Mother's Day in the States, so we think that both dudes dedicated the game to their mom Tina Ball.
Just like another pair of NBA brothers, the eldest and youngest of the Ball brood had to set aside their family ties and put their competitive face on during the game.
READ: Steph vs. Seth! Let's talk about the Curry brothers
Similar to their first encounter, little bro Melo got the better of his kuya in their head-to-head match. However, Zo got the last laugh in the end, as the Pels escaped with a razor-close 112-110 road victory.
Melo, who is still expected to win Rookie of the Year (ROY) after just returning from a wrist injury, poured in 22 points, four rebounds, five assists, and two steals in 31 minutes, while making 52.6% of his field goals and 40% of his 3-pointers.
READ: LaMelo Ball returns to the hive after wrist injury
Zo, on the other hand, made four of his 14 shots, for 12 points, six assists, and three rebounds in 30 minutes.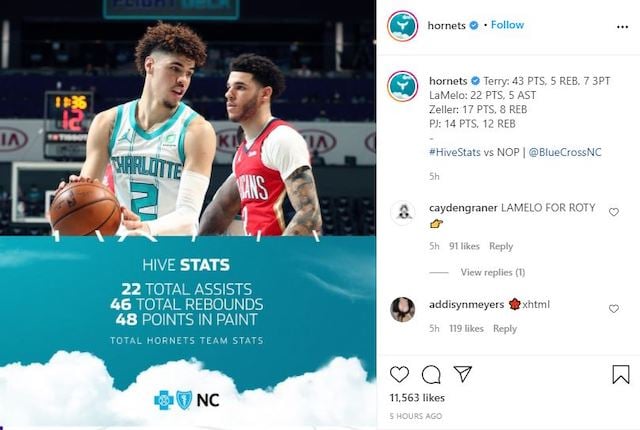 Photo credit: Charlotte Hornets/Instagram
Despite the Hornets' loss, Melo probably cheered up a bit knowing that he did better than his older brother in terms of individual performance. While we agree that sportsmanship is encouraged, we think that you're allowed to be a bit petty when it comes to one-upping your own sibling.
However, Zo isn't slacking in his game either and is enjoying career-highs across the board.
The elder Ball bro has been putting up terrific numbers as of late, including a career-high 33 points against the Golden State Warriors last week.
Meanwhile, the Hornets (33-35) and the Pelicans (31-37) are currently on equal footing right now as they try to secure a play-in spot in their respective divisions. However, it's Melo and the Hornets that have stronger chances at the moment.
Who do you think will have the better career between Lonzo and LaMelo once it's all said and done? Who is the better Ball?