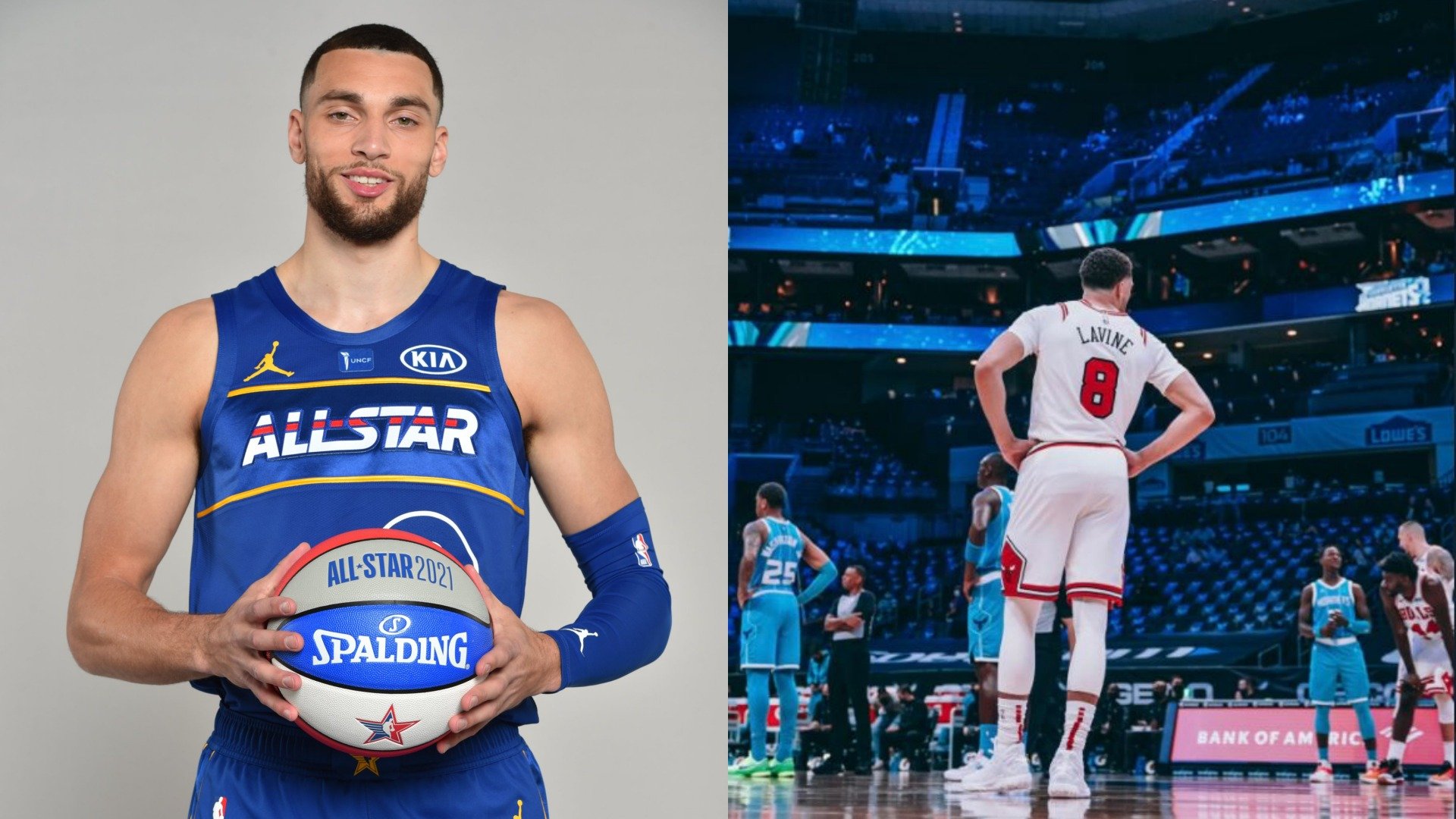 Photo credit: Zach LaVine/Twitter, Chicago Bulls/Twitter
All-Star Zach LaVine had to miss 11 games after the Chicago Bulls player had to observe the league's health and safety protocols for COVID-19.
Much to the delight of Bulls fans everywhere, the high-flying 26-year-old was finally cleared to play on May 6 (May 7, Philippine time) against the Charlotte Hornets at Spectrum Center.
Prior to the tip-off, LaVine opened up about the challenges of contracting the virus, sharing his experience to NBA.com, "I think I'm one of the more careful guys and I did everything the right way, and obviously I got put into [the protocol]."
LaVine continues, "It's just scary, and I'm thankful that no one else [on the team or family] got it and no one else had contact tracing from it as well. That was a good thing."
The two-time NBA Slam Dunk champion admitted that COVID-19 did take a toll on his mental health as well.
The player shares, "I was just more frustrated that I couldn't go out there and compete and help the team win."
With their best player back on the court, the rejuvenated Bulls came away with an easy 120-99 road win against the Hornets.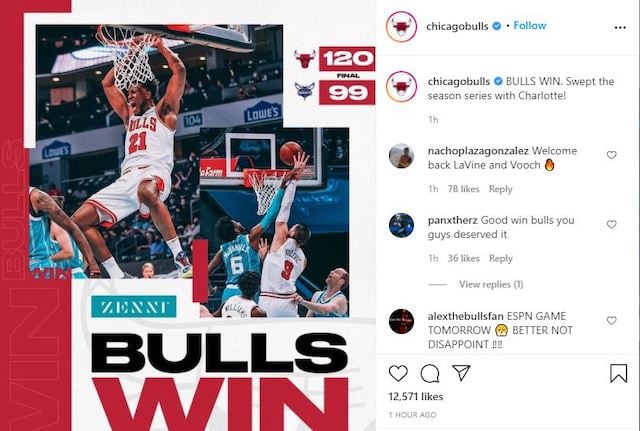 Photo credit: Chicago Bulls/Twitter
LaVine, who was obviously still trying to shake off the cobwebs from inactivity, had a pedestrian outing of 13 points on 5-of-11 shooting from the field, along with three boards, and two assists in 27 minutes.
Good thing his fellow All-Star Nikola Vucevic had his back the entire game, adding a solid double-double of 29 points and 14 rebounds.
Chicago is currently outside the playoff play-in, sitting at 10th place in the East with a 27-39 slate. As we earlier reported, the new tournament format gives teams ranked 9th and 10th a fighting chance to make it in the playoffs.
READ: LeBron James has concerns about a playoff play-in tournament
In order to break into the Top 8, the Bulls must win the six remaining matches left.
Do you think Zach LaVine's return could spark the Bulls' hopes for a playoff spot?