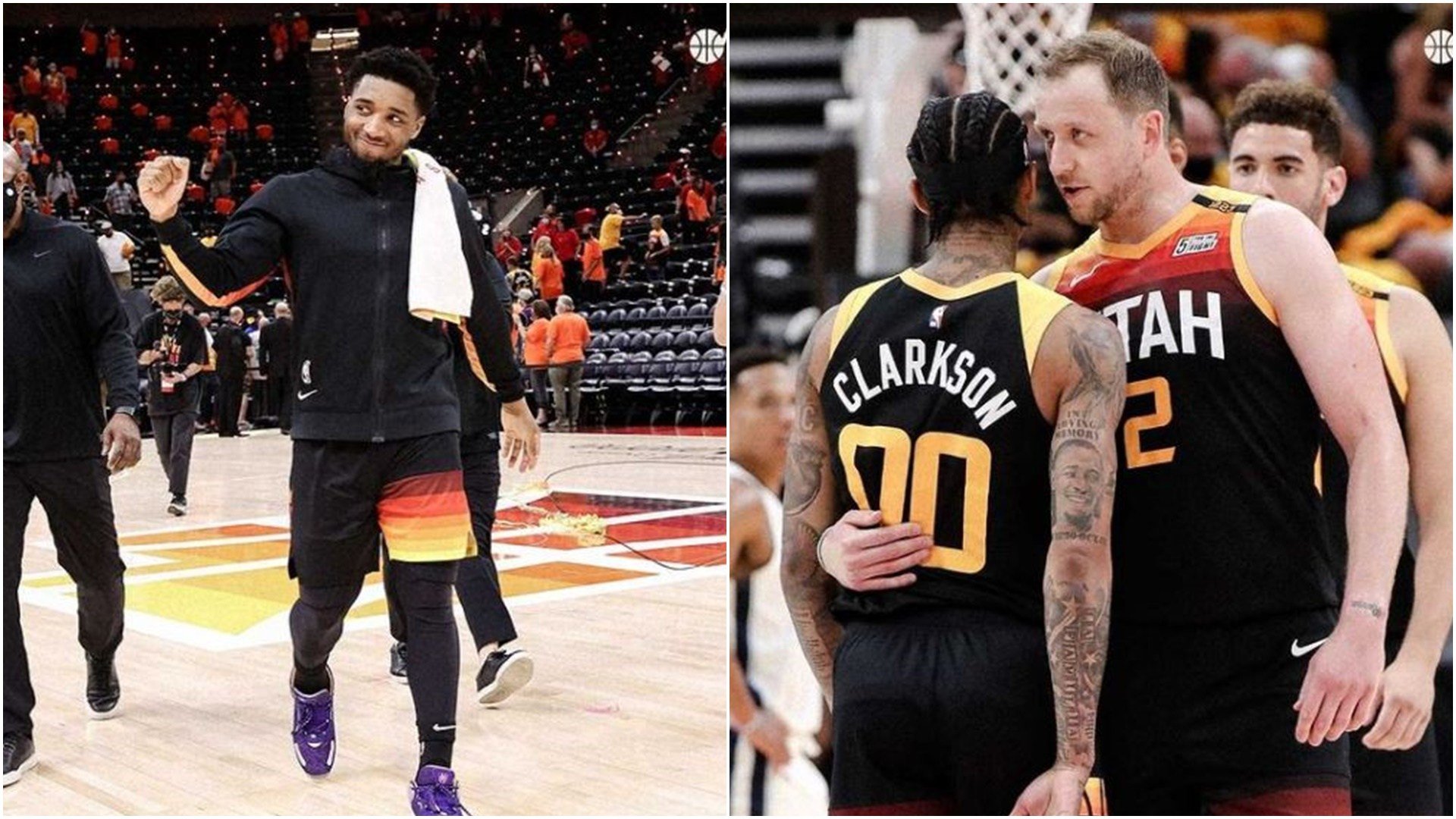 Photo credit: Utah Jazz/Instagram
You know that overused Uncle Ben line from that first Spider-Man movie? "With great power comes great responsibility?" Given that his nickname is Spida and all, Donovan Mitchell takes that quote to heart. We all saw that with his virtuoso performance for the Utah Jazz in their spirited 112-109 victory over the Los Angeles Clippers in Game 1.
Since he is the Jazz's best player, Mitchell took it upon himself to make sure his team got first blood.
The game actually got away from Utah from the opening tip. They missed 21 consecutive shots at one point and were down as high as 14 points. Yikes!
Time to wave the white flag? Not yet! With point guard Mike Conley unable to suit up due to injury, Mitchell handled the rock and made magic happen.
He led the Jazz's second-half assault, finishing with 45 points on 16-for-30 shooting from the field and 6-of-15 from long range. Mitchell even tied Jazz legend Karl Malone for most 40-point playoff games in franchise history.
That is certainly a great feat considering Malone has his own statue just outside the Vivint Smart Home Arena.
The Clippers did give up without a fight either. They had one shot at sending the game into overtime, but Rudy Gobert rejected Marcus Morris Sr.'s game-tying attempt.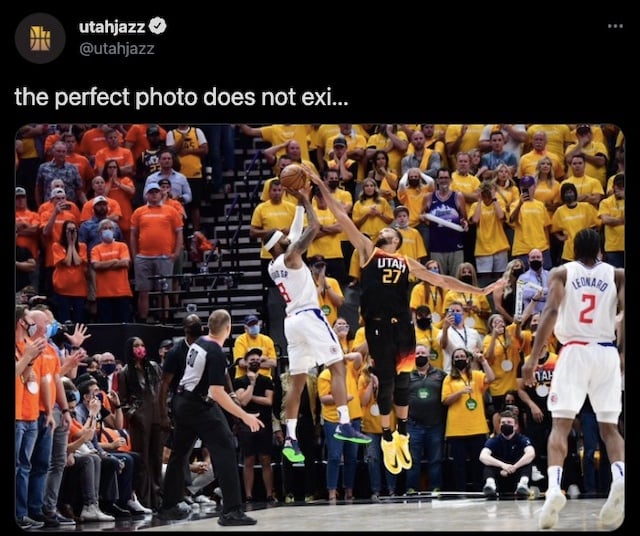 Photo credit: Utah Jazz/Twitter
Are you one of those doubters that continue to think that the Jazz are not for real? You better #TakeNote. Securing the best record in the NBA still did not get the Jazz the respect they deserve. Most pundits are still talking about the Suns, Nuggets, and Clippers to get out of the West instead of the Jazz.
One thing's for sure, the Jazz are a well-coached, well-oiled machine this year.
READ: Jazz and Knicks even up their series, Sixers take the commanding lead
Donovan Mitchell is the conductor and that team is certainly hitting the right notes so far.
Do you think the Jazz can win the West this season?