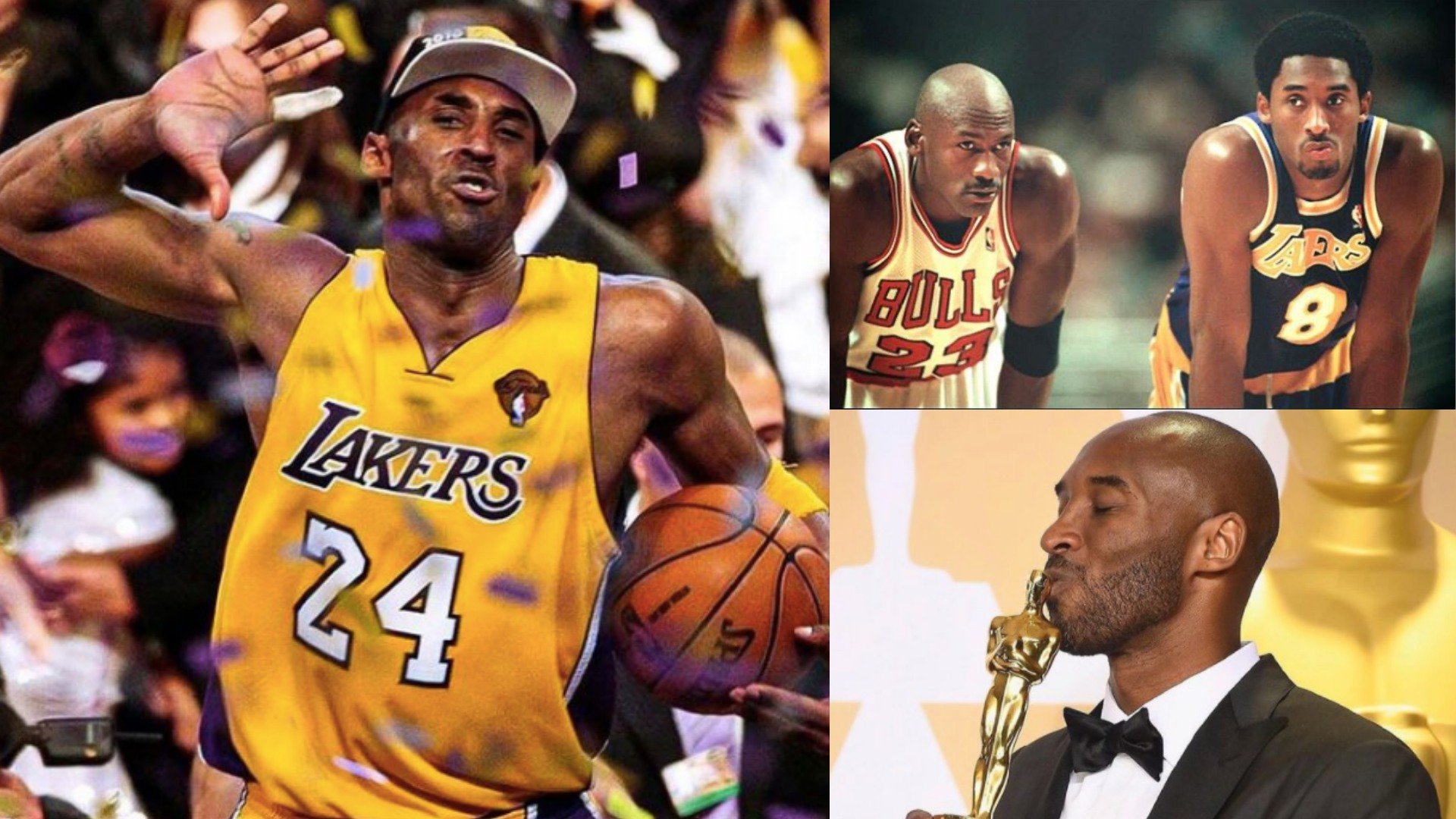 Photo credit: Vanessa Bryant/Instagram, kobe.and_jordan/Instagram
Considered as the game's two GOATS, Michael Jordan and the late Kobe Bryant really had a great friendship. Their undeniable bond continued even after their storied basketball careers came to an end. Over a year after Bryant's tragic passing, Jordan spoke to ESPN's Jackie MacMullan revealing the last text message he ever received from the Black Mamba on December 8, 2019.
READ: Mamba and Mambacita forever! Remembering the life of Kobe Bryant and his daughter Gianna
As MJ recalled, Bean thanked him for sending a bottle of Jordan's Cincoro tequila. Here's how the exchange went:
Kobe opened the conversation and said, "This tequila is awesome!"
Jordan replied, "Thank you, my brother."
Kobe added, "Yes, sir. Family good?"
Jordan reassured him, "All good. Yours?"
Kobe replied, "All good."
This seems like your standard catch-up text messages, right? Well, it gets even sadder. Knowing Kobe was coaching Gianna's high school team at the time, MJ had this to say, "Happy holidays and hope to catch up soon. Coach Kobe?!" He even added some crying/laughing emojis to the message.
Kobe proudly shot back, "Ah, back at you, man. Hey, coach, I'm sitting on the bench right now, and we're blowing this team out. 45-8."
MJ had this to say about his last ever conversation with Bryant, "I just love the text because it shows Kobe's competitive nature. I don't know why, but I just can't delete it."
We're not crying, you're crying!
It's interesting to note that some fans used to claim that Jordan and Bryant were heated rivals who disliked each other. In light of this friendly exchange, that is definitely far from the truth.
Jordan and Bryant actually had a mentor-mentee relationship going on, as revealed by His Airness himself in a heart-breaking eulogy for Kobe last year.
Jordan even admitted that he risked getting another #CryingJordan meme just to honor Vanessa's wish of speaking for Bryant. (Feels bad, man.)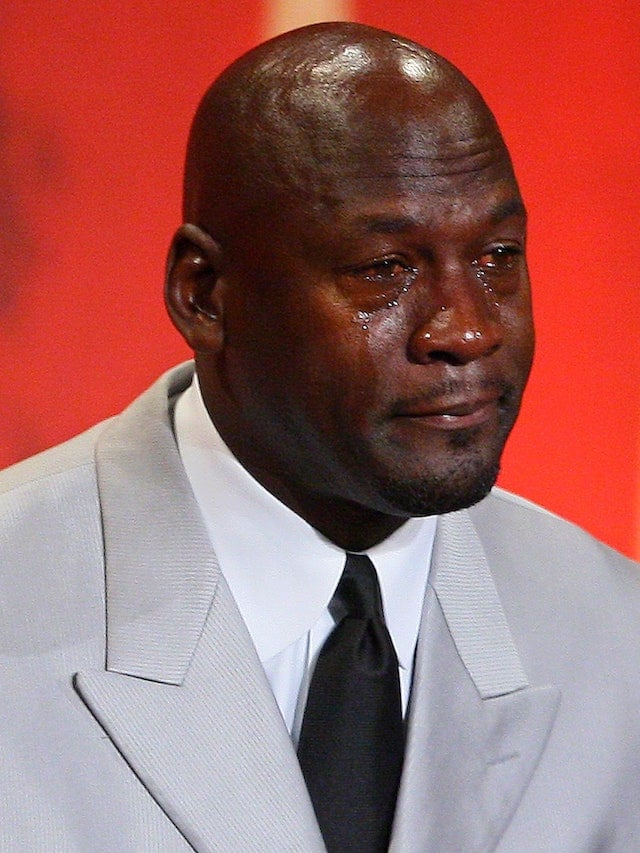 Photo credit: Crying Jordan Wikipedia/website
Now that is what we call pure love and respect! This right here, is proof of Kobe's lasting impact not just on his fans but close colleagues as well.
What will you miss most about Kobe Bryant? What's your prized Kobe Bryant collectible?
READ: These NBA trading cards are some of the most expensive ones ever sold