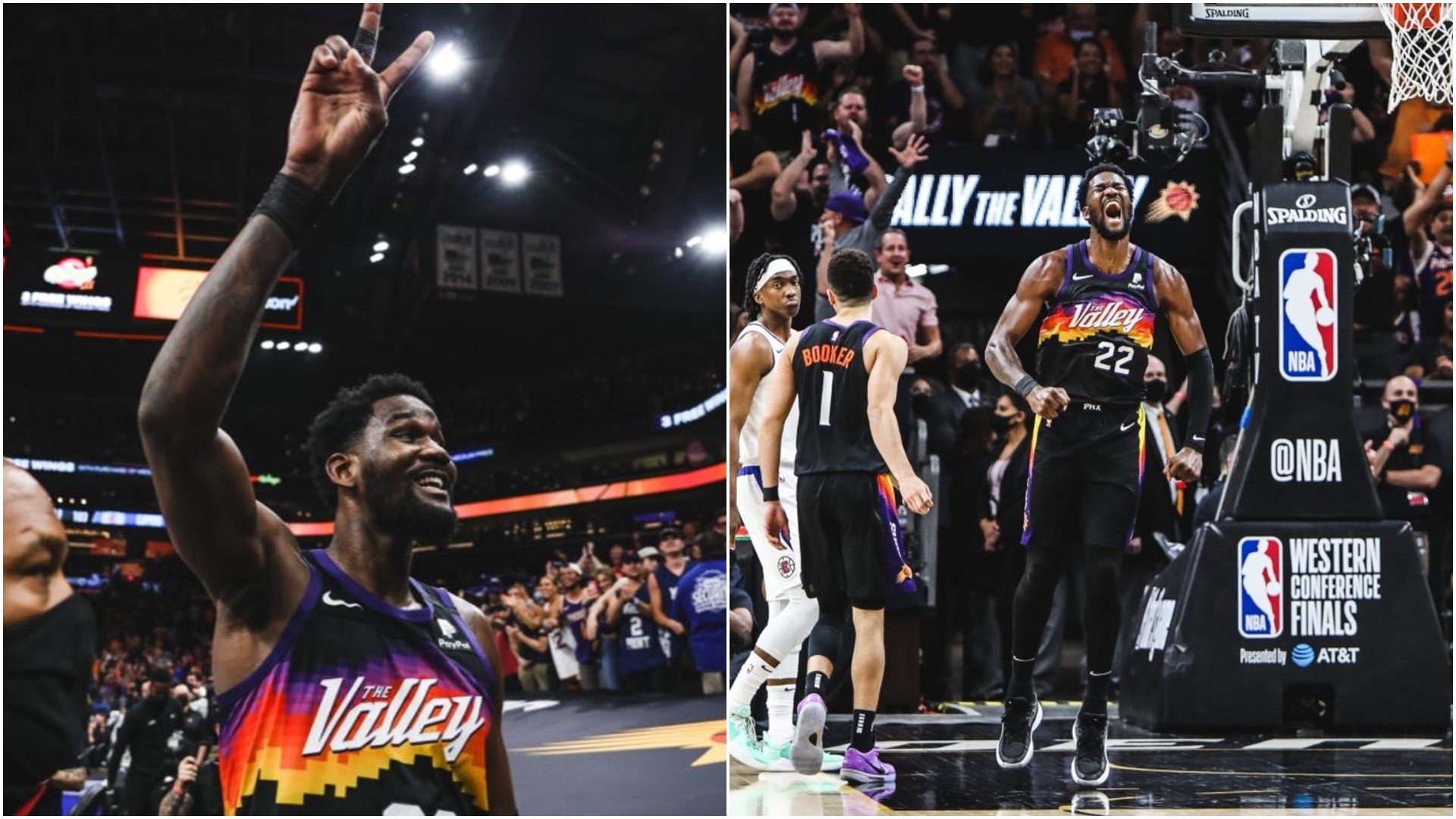 Photo credit: Suns/Twitter
When it comes to conversations about the best big men in the NBA, Deandre Ayton's name rarely (if not at all) comes to mind. That's a travesty!
But that should all change after his amazing performance for the Phoenix Suns in Game 2 of the Western Conference Finals against the Los Angeles Clippers).
Remember the name, ladies and gents. Deandre showcased what DOMINAYTON is all about.
The Suns were about to lose that game with .09 left on the clock, as they were down by a single point. Jae Crowder, however, threw a perfect pinpoint alley-oop inbound pass to Ayton.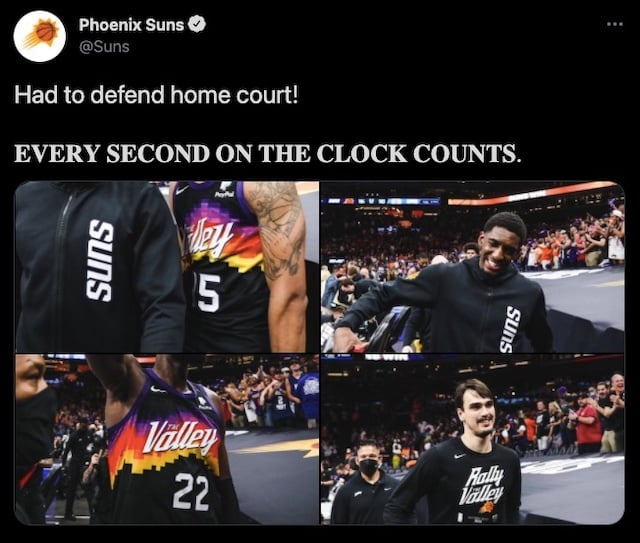 Photo credit: Suns/Twitter
The 22-year-old center did the rest, finishing what could be a Dunk of The Year candidate. The Suns now own a commanding 2-0 lead over the Clippers. Wala pa si Chris Paul niyan, ha?
Ayton finished with 24 points and 14 rebounds, while shooting 12-of-15 from the field. He also became the first player to make 70 percent of his field goals during the first 12 playoff games. That's unreal!
That's not all! Ayton even tied Suns legend Amar'e Stoudemire for the most consecutive 20+ points and 10+ rebounds in Suns playoff history. He's the new STAT! (Standing Tall and Talented).
READ: Did you know that Kai Sotto worked out with Amar'e Stoudemire?
Oh, and let's not forget Cameron Payne who also had a career-high 29 points, along with nine assists, two steals, and two blocks in the absence of Chris Paul.
Way to go Mr. Payne! You definitely made CP3 proud!
These two stepped up since Devin Booker had a rough shooting night, finishing with 20 points on 5-of-16 shooting. Book even broke his nose during the game. (Okay lang yan, Book. For sure your girl Kendall Jenner still adores you!)
So, are hopping on the Deandre Ayton bandwagon now?