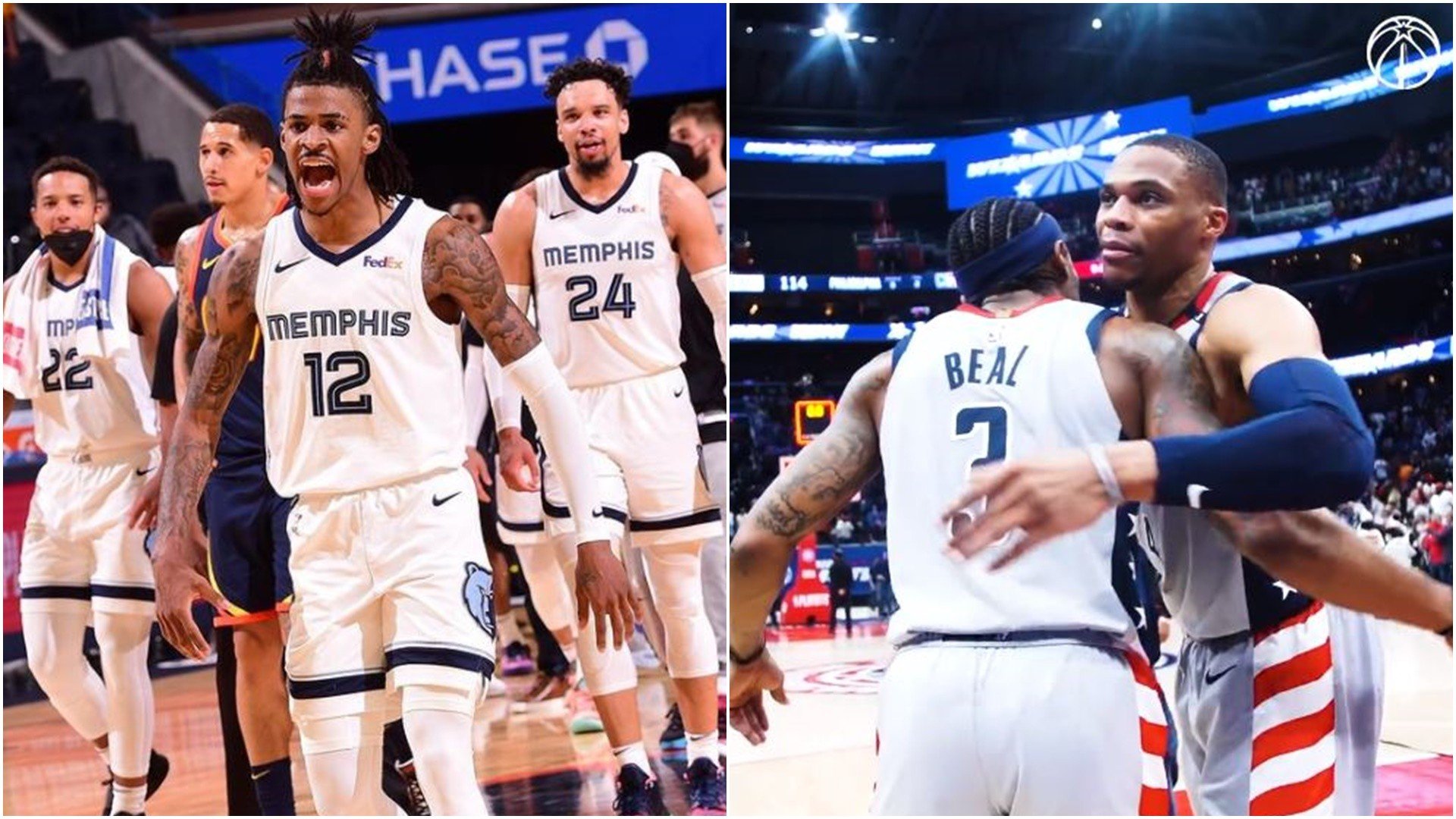 Photo credit: Memphis Grizzlies/Instagram, Washington Wizards/Instagram
There's only one team that got swept in the first round of the 2021 NBA playoffs. (That's how competitive the games have been!)
But surprise, surprise, it's not the eight-seeded teams Memphis Grizzlies and Washington Wizards. It was actually reigning Eastern Conference Champions Miami Heat who got swept away this year. Sorry, Heat fans, bawi na lang next year!
Both the Grizzlies and the Wizards are hanging in there against the mighty Utah Jazz and Philadelphia 76ers, respectively.
Let's get one thing straight: it's not like these two teams are going to miraculously upset the top teams in both conferences in their first-round series. Both squads are actually down 3-1 at the moment.
They're probably going to get the boot sooner or later. But then again, they're not going down without a fight, either.
Let's start with Memphis, who actually won Game 1 against the Jazz at Salt Lake City. Donovan Mitchell came back in Game 2 and Utah won the next three games.
READ: Grizzlies defeated the Jazz in Game 1, Sixers outlasted the Wizards
On the bright side, the Grizz always had a fighting chance if not for some unlucky breaks.
This young Memphis team has been living up to the franchises' "grit and grind" identity. For instance, Ja Morant has been JA-mazing. He doesn't look like a playoff noob at all.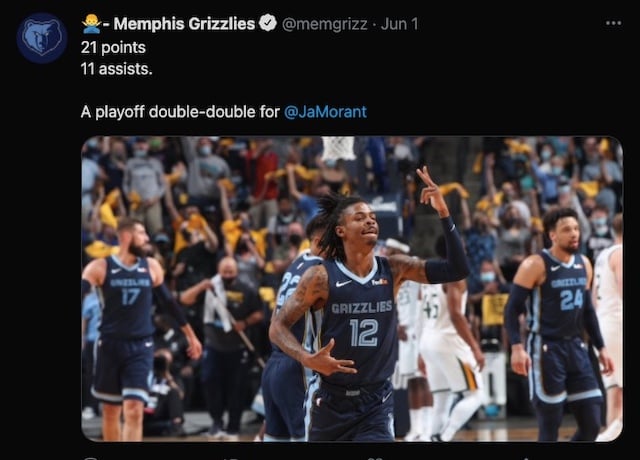 Photo credit: Memphis Grizzlies/Twitter
The big Jonas Valunciunas continues his steady play, while Dillon Brooks has been a revelation as well. The Grizz won't win it all this season but the future is definitely looking bright for them.
As far as underdogs go, it's hard not to root for the Wizards in this campaign. They practically went through hell and back just to reach the postseason. Unlike the Grizz who stunned the Jazz in Game, Washington dropped their first three games of the series against the powerhouse Sixers.
A lesser team would have gotten discouraged and just accepted their fate in Game 4. But not the Wizards.
Russell Westbrook overcame an mediocre shooting start and contributed in other ways, finishing with yet another triple-double of 19 points, 21 rebounds, and 14 assists.
READ: Russell Westbrook is the new triple-double king, beats Oscar Robertson's record
Bradley Beal was once again making shot after shot to ensure the Wizards were able to salvage some pride. Sixers center Joel Embiid did leave the game in the first half, which also factored in Washington's victory.
While we've seen some ugly games, no doubt this year's first round series gave us a lot of barnburners as well.
If you're a Grizzlies or a Wizards fan, you better prepare for the realistic possibility that your team will be eliminated soon. But there's no shame in that since both squads put one heck of a fight.
READ: How to cope when you're feeling salty about your NBA team's losing streak
Do you think the Grizzlies and the Wizards can prolong their respective series?