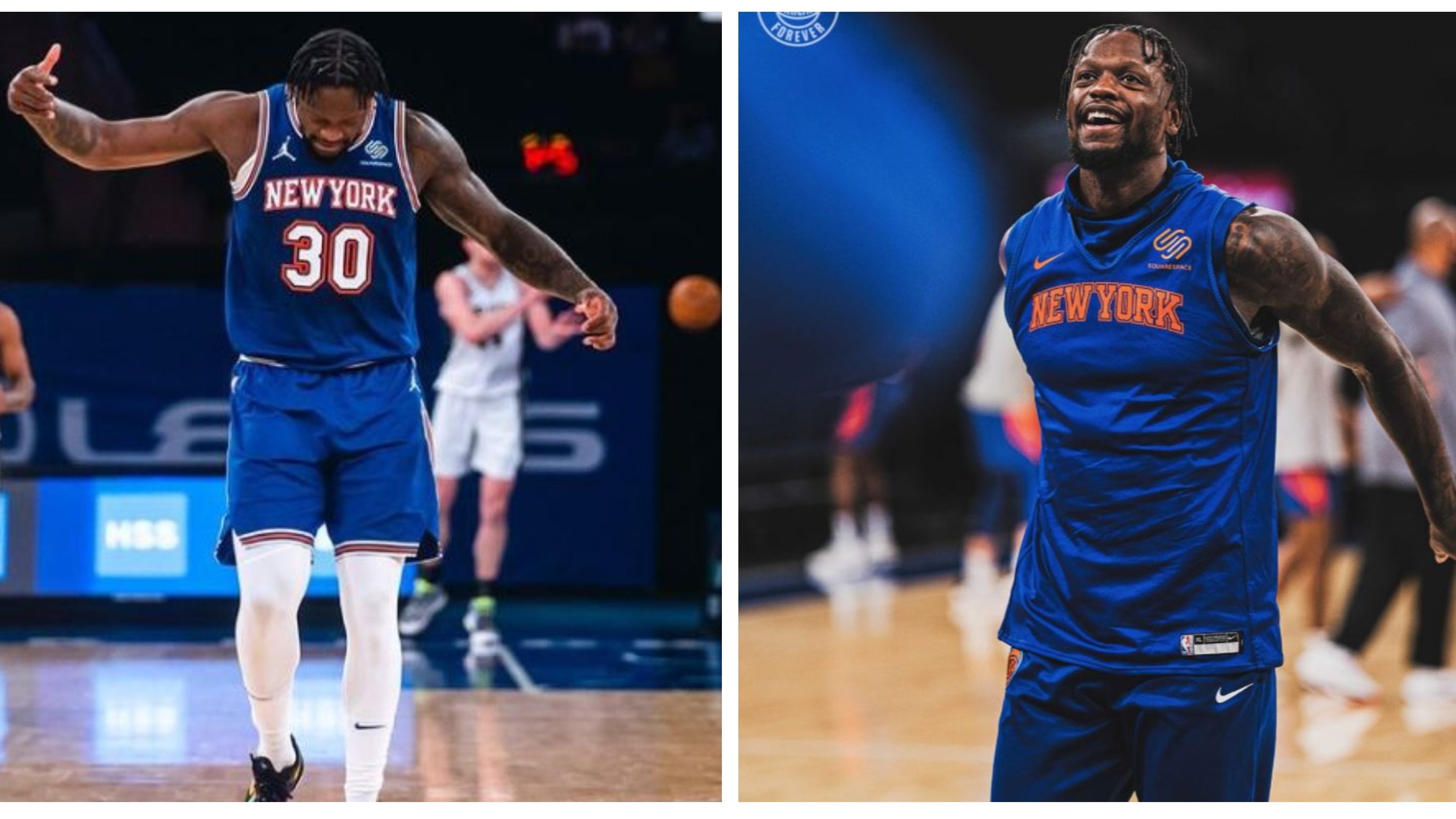 Photo credit: Julius Randle/Instagram, New York Knicks/Instagram
Every professional athlete aims to become an improved version of themselves every single day. That's the name of the game, right? Improve and adapt or get left behind.
The NBA is one of the leagues that incentivizes those select athletes who diligently worked on their games during the offseason.
This season, New York Knicks superstar Julius Randle was on another level!
READ: The Knicks are relevant again thanks to Julius Randle
The 26-year-old forward was rightfully named the NBA's Most Improved Player of the Year.
He edged out Jerami Grant and Michael Porter Jr. for the recognition.
READ: Game on! NBA reveals finalists for the end-of-season awards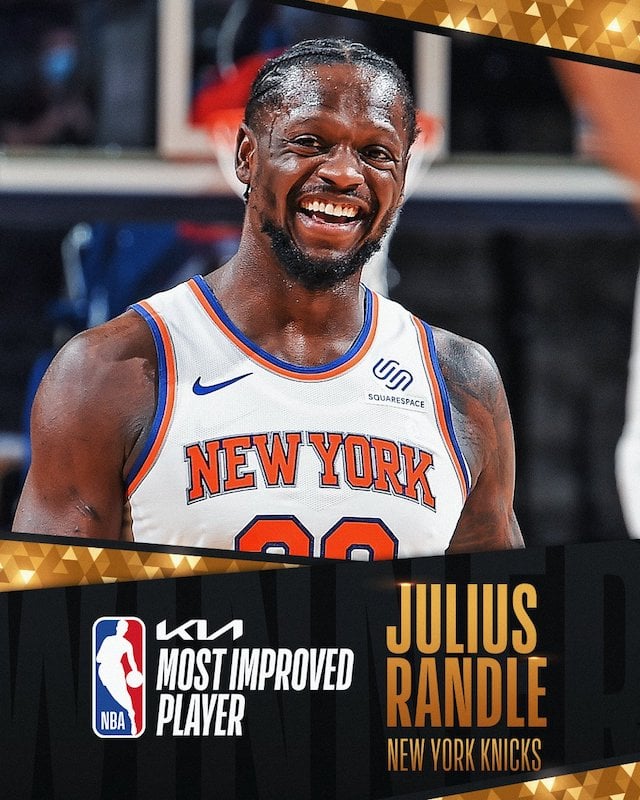 Photo credit: New York Knicks/Twitter
When it comes to the numbers game, Randle is clearly ahead of the curve this year. In his first full season as a Knick, the 6'8" bruiser put up impressive numbers of 19.5 points, 9.7 rebounds, and 3.1 assists.
That's not bad, right? However, he knew that New York would need an even better performance from him to get Mecca running again.
Randle showcased that he is indeed a franchise player, increasing his averages to 24.1 points, 10.2 rebounds, and 6.1 assists. Perhaps the most notable improvement from his game is the 3-point efficiency, draining 41.1% of his attempts this season compared to last year's measly 27.7% success rate.
The dude has developed into a better leader overall and even a willing playmaker for head coach Tom Thibodeau.
The Knicks turning things around and clinching the fourth seed in the Eastern Conference also likely helped his case a lot.
Randle now joins a celebrated list of former Laker players who experienced quite the glow-up since leaving the Purple and Gold.
Julius Randle has won both the MIP and became an All-Star just like his former peer Brandon Ingram. D'Angelo Russell also made it to the All-Star game upon being traded by Los Angeles.
Let's not forget Jordan Clarkson who was just named the NBA's Sixth Man of the Year. He's a former Laker, too!
READ: Panalo! Fil-Am Jordan Clarkson is the NBA's Sixth Man of the Year
Do you think Julius Randle will continue improving his game in the coming years?