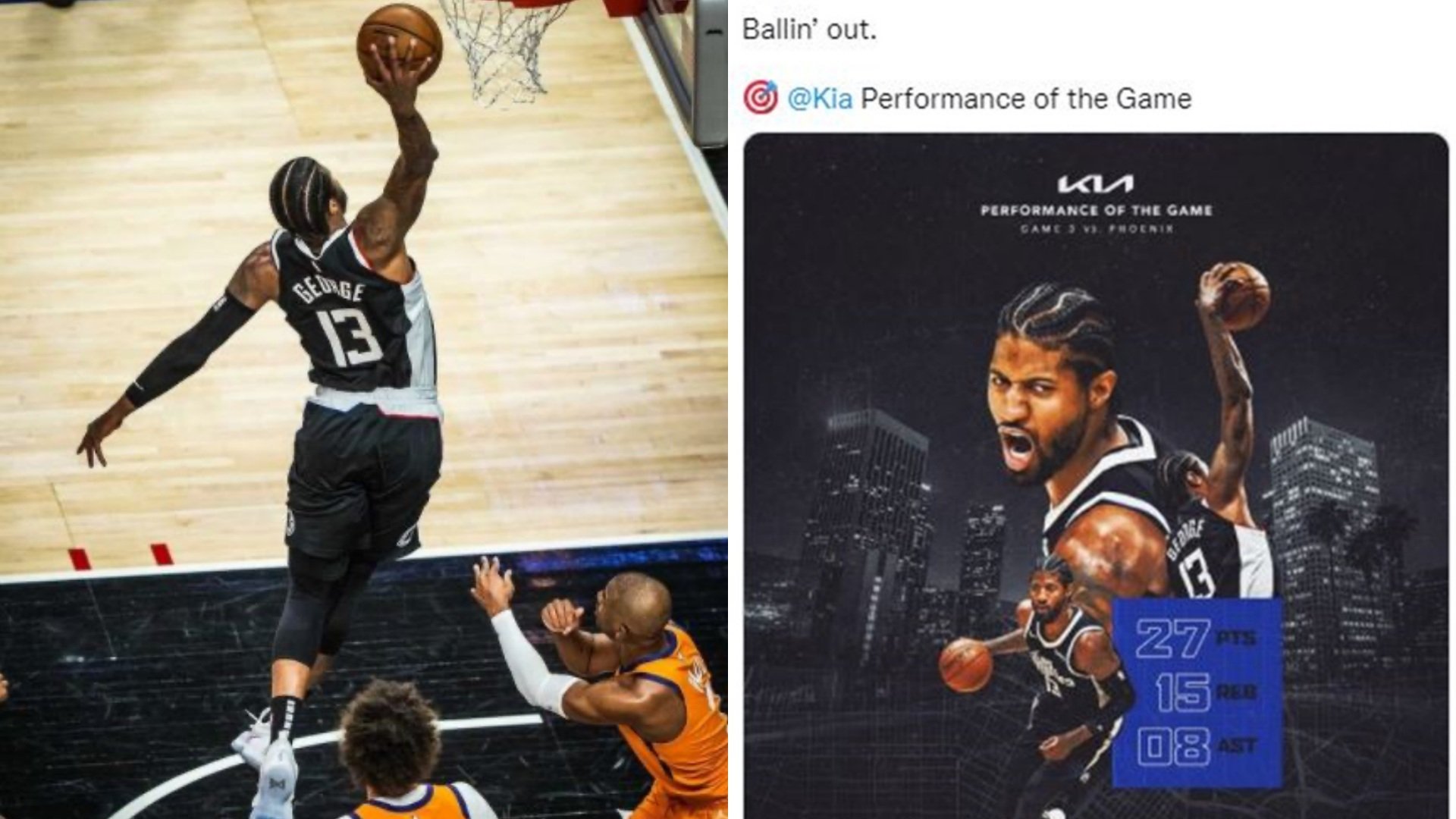 Photo credit: LA Clippers/Twitter/Instagram
Most NBA fanbases would be on edge after their team goes down 0-2 in a best-of-seven playoff series. But not Clippers fans. In fact, chill lang sila after the Phoenix Suns won the first two matches at home.
Why? Because they've been there before and they know the drill by now.
Remember how the same thing happened in the first two rounds? Both the Mavericks and the Jazz took a 2-0 lead over the Clippers, and now they're both eliminated from contention.
READ: The home team finally wins the NBA Clippers-Mavs series
There's been this running gag about head coach Tyronn Lue's supposed game plan. Lose the first two games but ultimately win the series. While it is hilarious, there's really some truth in it.
Sure enough, the Clips once again won their third straight Game 3 in the West. In coach Lue we trust!
The Kawhi Leonard-less Clippers used a strong second half to run away with a 106-92 victory. Take note, bumalik na si Chris Paul for the Suns at this point in the game!
By now, we really have to stop calling Paul George "Pandemic P", because he is clearly balling in these playoffs. The 7-time All-Star recorded his 16th consecutive 20+ point game in the playoffs. That is the longest active streak in the league!
He finished with 27 points, 15 rebounds, and eight assists. Dang. That's some inspired basketball for PG13, especially following news that he and fiancé Daniela Rajic are expecting another child. Let's also credit Reggie Jackson, who has been shooting the lights out for the Clippers.
He added 23 points on 9-of-17 from the field.
Game 4, of course, will still be played in Staples Center. The Clips managed to even their series at 2-2 in the first two rounds. Will they be able to pull it off again?