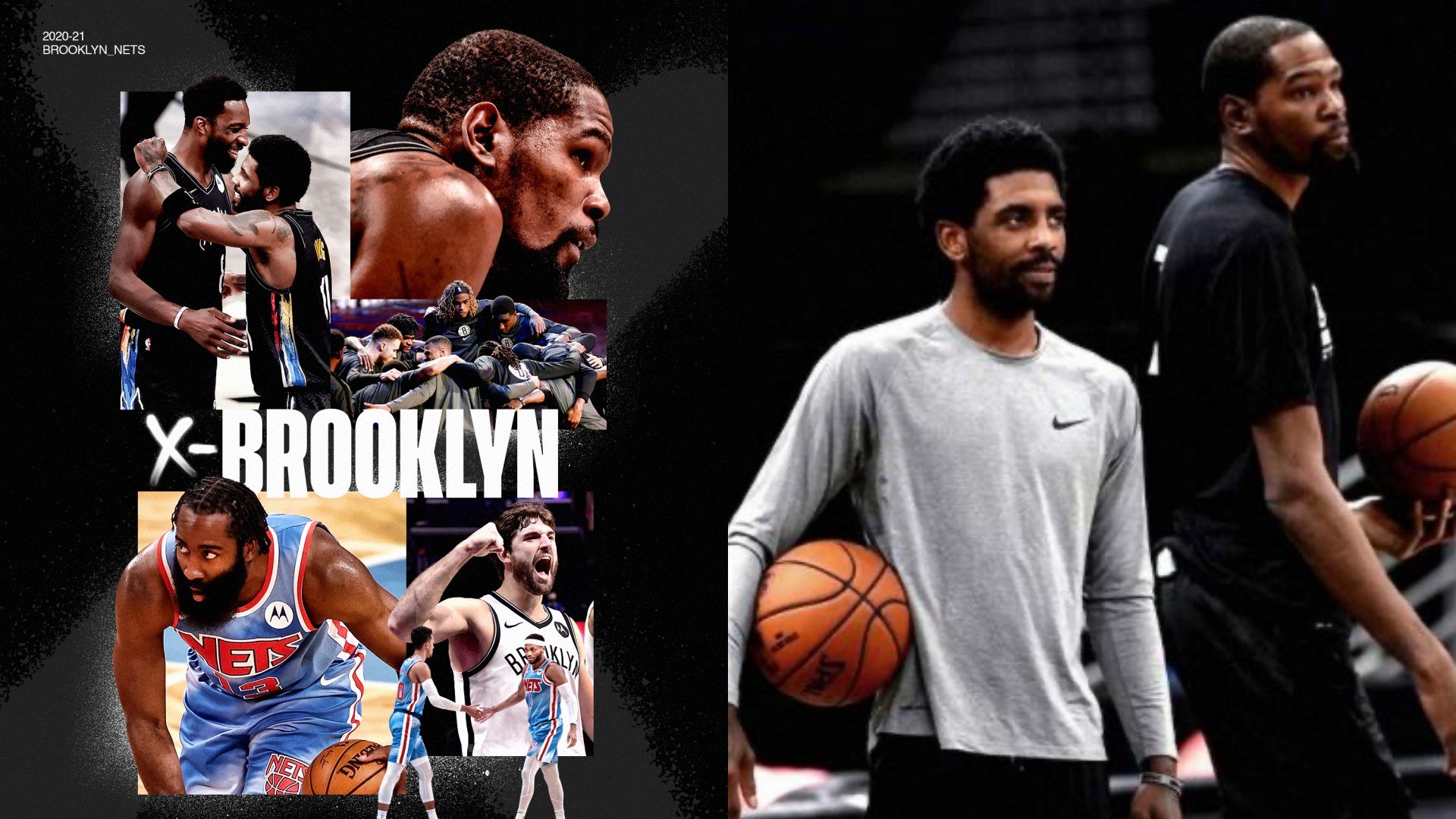 Photo credit: Brooklyn Nets/Twitter/Instagram
The Brooklyn Nets can celebrate knowing that they have clinched a playoff spot in the much-improved Eastern Conference. However, based on the outcome of the team's last four games, it seems like the Nets may have gotten a tad too complacent.
For the first time this season, Brooklyn has dropped four straight contests (as of this writing), and are now a game-and-a-half behind the Philadelphia 76ers for top seed in the division.
Nabbing the second place spot is a pretty good deal, right?
That's great and all but their back-to-back close defeats over fellow contenders Milwaukee Bucks should alert them to keep their eyes on the ball.
After dropping a winnable game against the Portland Trail Blazers to start the week, the Nets allowed Giannis Antetokounmpo and company to get the better of them in their next two outings.
Somehow, the mighty Nets have been overshadowed by their crosstown rivals New York Knicks, who have won 12 of their last 13 games. (Yeah, we couldn't believe it, too!)
There have also been distractions beyond the court when Kyrie Irving got fined $35,000 (that's around 1.6 million in pesos) for refusing to speak to the press. The Nets squad as a whole also shelled out the same amount for basically following Irving's lead. Yikes!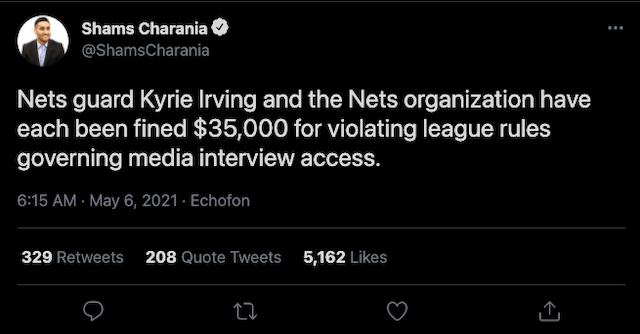 Photo credit: Shams Charania/Twitter
Oof. That is a steep price to pay for silence. Is it time for Nets fans to sound the panic alarm? Not just yet.
After all, they're not even in full strength yet since James Harden's recovery from injury has taken longer than initially expected. For sure, The Beard will be up and ready after his much-deserved break.
READ: Harden is still injured, Nets power trio remains incomplete
Kevin Durant continues to play at an MVP-level and will undoubtedly achieve greater heights once the postseason starts.
Do you think that the slumping Nets can win it all this season?