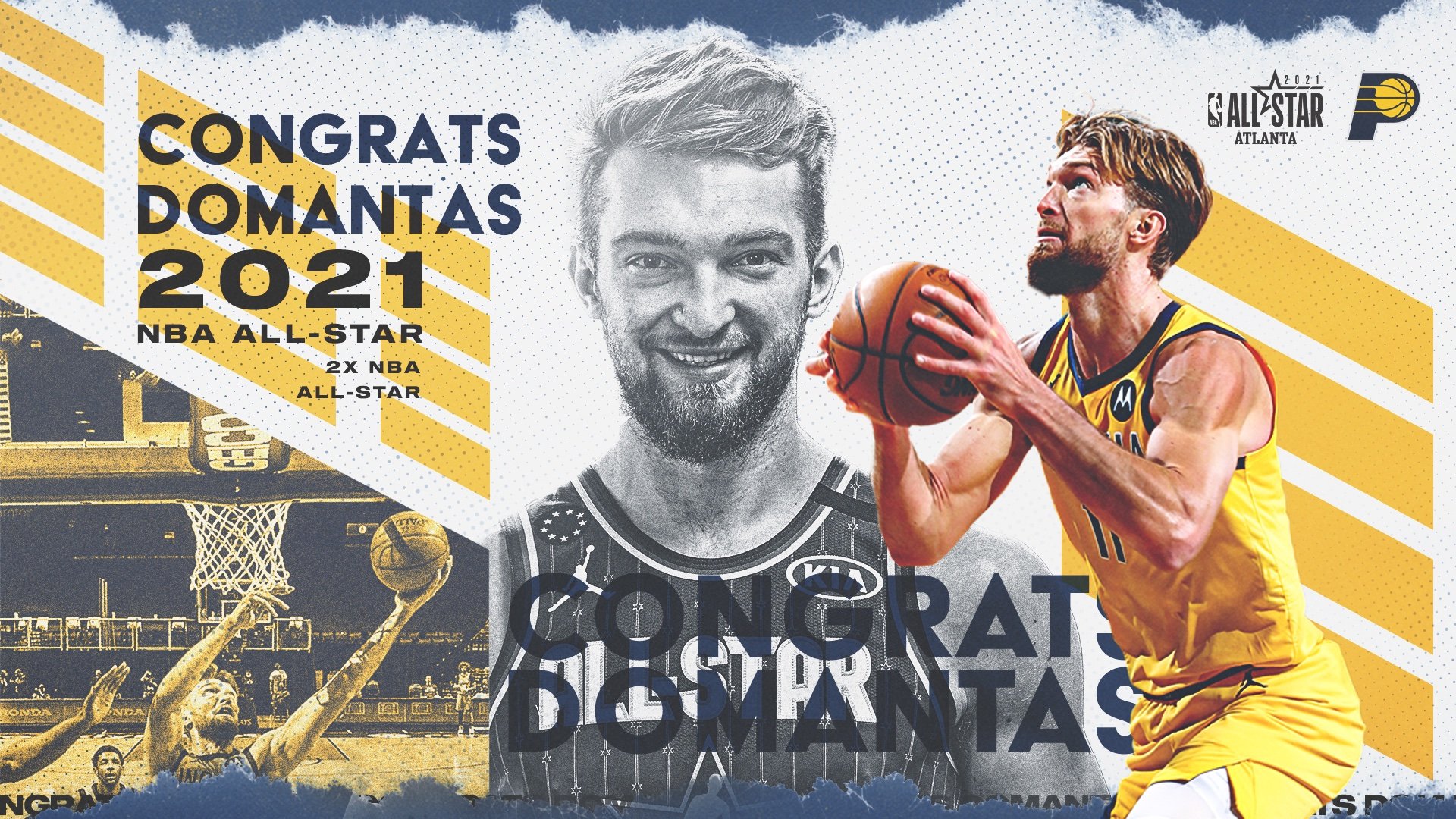 Photo credit: Photo from Indiana Pacers Twitter page
When the 2021 All-Star Game reserves were revealed last February 24, a lot of basketball fans and pundits reacted to some of the selections. Initially, guys like Devin Booker and Domantas Sabonis were omitted from the team, which drew a lot of reactions, one of which came from former NBA player Kendrick Perkins.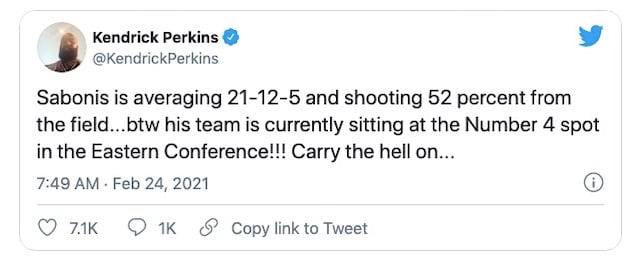 Photo credit: Kendrick Perkins Twitter page
Both Booker and Sabonis have been having impressive seasons for their respective teams. Booker's stellar performance was noticed by the league on February 25 when it was announced he would replace the injured Anthony Davis of the Los Angeles Lakers.
Sabonis also received the call-up on February 27, getting the All-Star nod as a replacement for Brooklyn Nets star Kevin Durant who was sidelined through the All-Star Break due to a left hamstring injury.
Sabonis has been carrying the Pacers team, which has been inconsistent this season, and has yet to find their groove amid the roster changes and injuries. He is averaging 21.5 points, 11.6 rebounds, and 5.7 assists. Sabonis is also one of only four players in the league averaging at least 20 points, 10 rebounds, and 5 assists per game.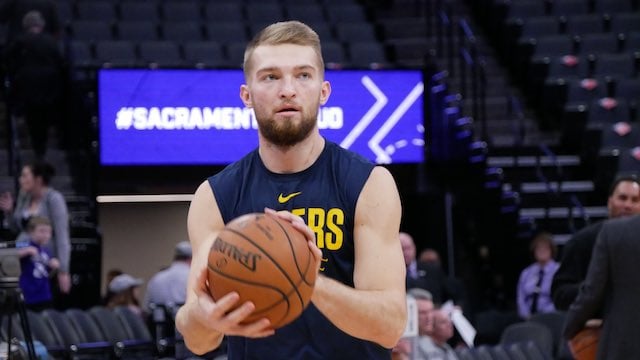 Photo credit: Indiana Pacers Twitter page
Prior to the announcement of the reserves, he already had 23 double-doubles in the season, which is second most in the NBA. Safe to say, Sabonis' addition to the East All-Stars is a welcome development for most basketball fans.
Do you think that the NBA made the right decision by tapping Sabonis as an injury replacement for Durant? Would you have picked a different player instead?