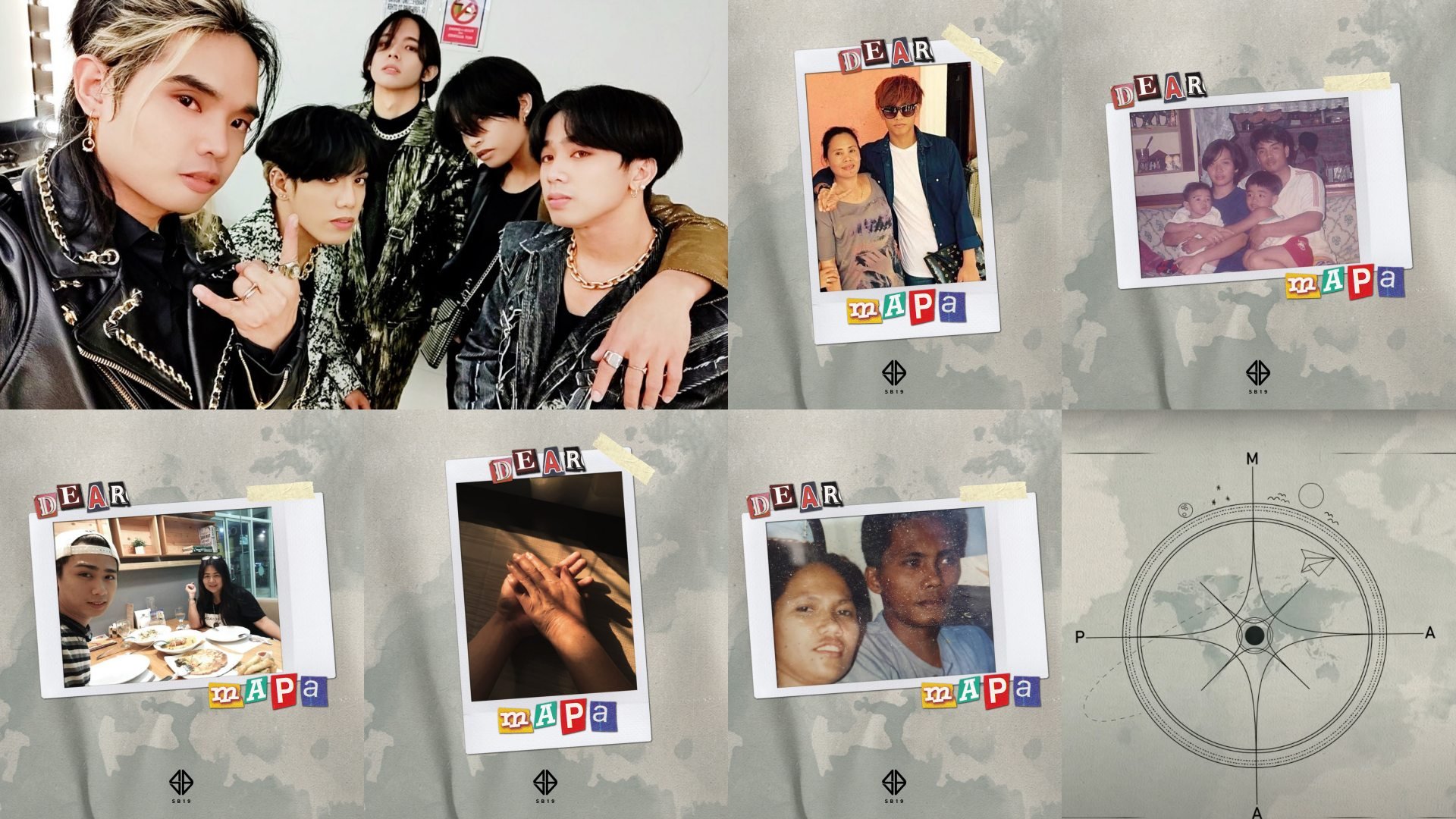 Photo credit: SB19/Twitter/YouTube
Parang kailan lang the entire A'TIN fandom was hyperventilating because of SB19's Ikalawang Yugto sizzle reel. Ngayon naman, the fandom is grabbing every breadcrumb they can find about the upcoming track from the boy band's second album.
READ: SB19 is serving us king energy in the Ikalawang Yugto teaser trailer
Recently, the song's title was finally revealed entitled, "MAPA." Well, that sounds pretty self-explanatory, right? There's a map design on all the promo materials, so it's highly likely that it has something to do with the journey of life. However, we learned another meaning behind the title during Mother's Day.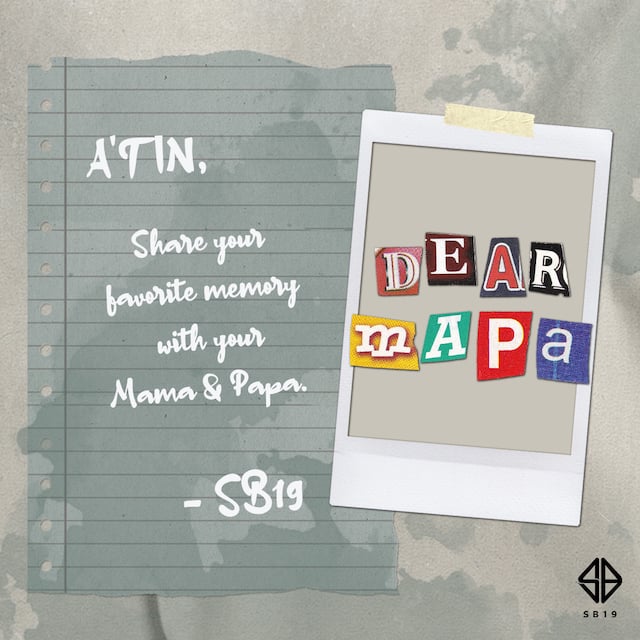 Photo credit: SB19/Twitter
SB19 used their official social media channels in order to reach out to A'TIN ahead of time, so fans can post about their Mama and Papa. (MAPA! Get it?) Ang paborito nating mga hari na sina Pablo, Josh, Justin, Ken, and Stell posted awww-worthy photos of the parental figures in their lives. Of course, the fans followed suit and the news feed was filled with heartwarming family photos under the tag #DearMAPA. Through this pakulo, perhaps SB19 is telling us to look at our guardians as people who have helped us navigate through life. Ibang klase talaga ang mga layers to this song—and we haven't even heard the entire thing yet.
The boys also released a countdown trailer of the "MAPA" song's new logo and it's super #aesthetic. Check mo dito!
So kung sa BTS ang inaantay natin ay matunaw ang butter, dito naman ay abangers tayo for the wind to uncover the hidden logo. While waiting for the video to drop and even during the actual video stream, some fans decided to multi-task and get productive.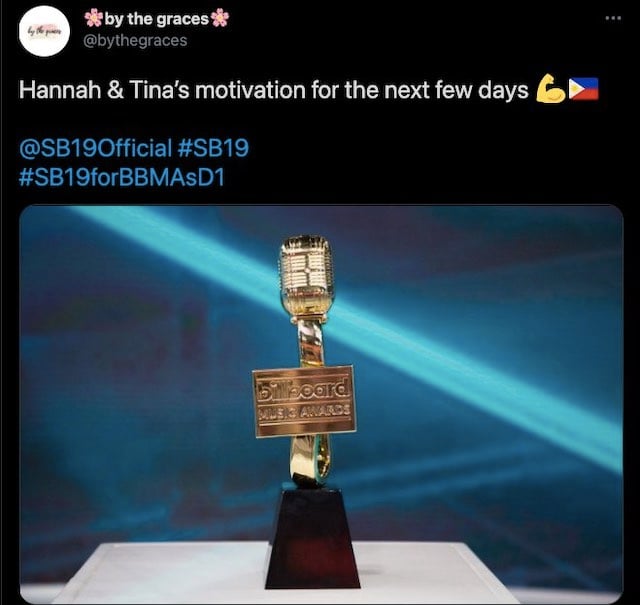 Photo credit: bythegraces/Twitter
The SB19 fandom began campaigning already, rallying fellow stans to vote the boys for the Billboard Music Awards Top Social Artist. As earlier reported, this is a big deal because SB19 is the first Filipino act to be nominated for the BBMAs.
READ: A'TIN ito! Why SB19 deserves this Billboard Music Awards nomination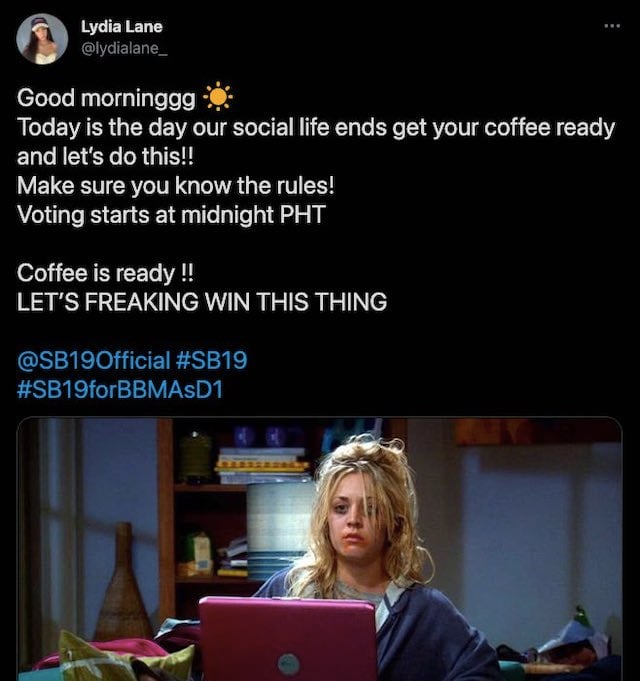 Photo credit: lydialane_/Twitter
According to the Billboard Music Awards website, the voting will officially start on May 10 (May 11, Philippine time) so SB19 stans are stretching their fingers to prepare for an intense (yet friendly) online battle against the ARMY and Blinks.
By the way, don't forget to also mark your calendars for the release of the song and lyric video of "MAPA," which is coming out on May 16. Can't wait that long? Here's the "MAPA" logo to tide you over in the meantime.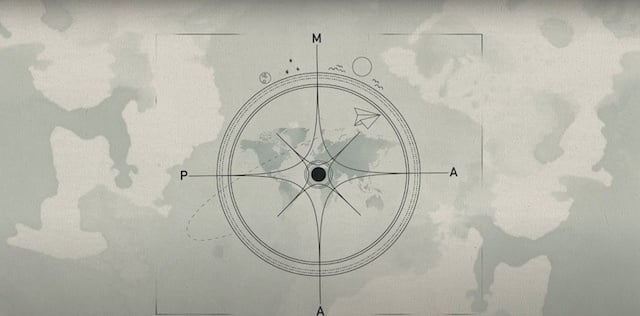 Photo credit: SB19/YouTube
What do you think will be the concept for the "MAPA" MV? Are you ready to rock the vote for SB19?