From quarantine routines to creative cuisines, we give a rundown on the 2020 highlights that kept us going.
Plantitos, plantitas, and halaman mania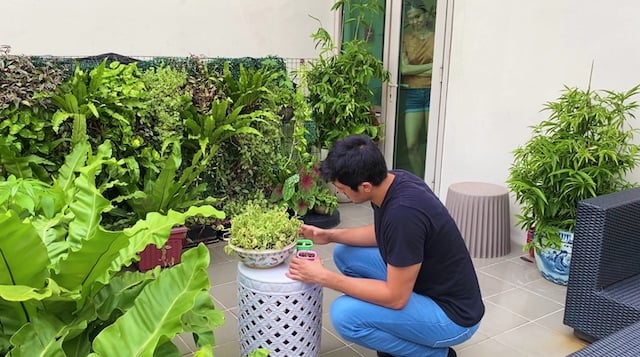 If someone from the future told our 2019 selves that we would end up cultivating our very own jungles in our balconies and backyards the following year, then we probably would have laughed them off. But the emotional investment is so real that some of us have even started growing our own herbs and vegetables. Local celebrities have also gotten into the hobby such as Angel Locsin and Inigo Pascual. Check out hacks from DIY Pinay's Urban Garden episode if you want to start building that green and leafy sanctuary.
Online shopping, bartering, and pasa-buy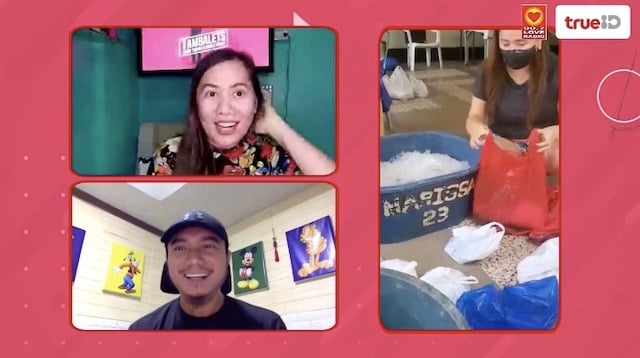 With brick-and-mortar stores and malling out of reach during the quarantine, shopaholics and entrepreneurs alike took their businesses online. Although buy-and-sell places have always been available before the lockdown, the customer base grew exponentially due to the need for a safe and socially distant means of purchasing supplies. Even radio DJ Nicole Hyala started her own seafood-selling business during the lockdown, a topic which she talks about in detail with Chris Tsuper in their Tambalets Facebook Live event at the 23-minute mark. In the same video, she talks about the return of the age-old bartering of goods and services. These days, just the sight of the likes of "11.11" and "12.12" can whip a crowd up into a buying frenzy.
DIY snacks, food fusions, and baked everything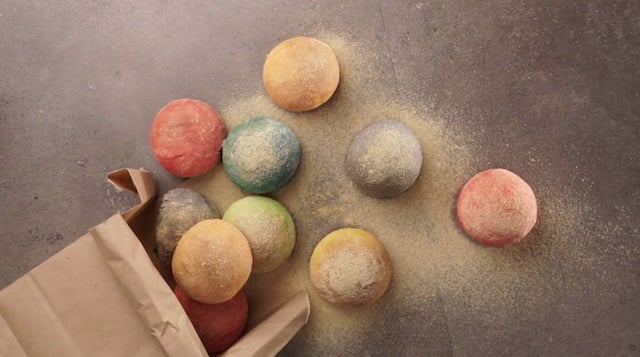 This year was definitely the peak of culinary creativity with an emphasis on elevating budget meals! To ease the restlessness of the new normal, some of us revisited our home economics know-how and cooked up a storm. Some of the food and drinks that trended include baked sushi, dalgona coffee, matcha pandesal, ube pandesal, and all the other variants encompassing the colors of the food rainbow. Those who didn't have energy to fire up the oven were still able to satisfy their hunger thanks to the many dedicated delivery service providers from Foodpanda and Grab who continued to run during the lockdown. You can still hop on the cooking bandwagon: watch some recipe videos here.
Home gyms, virtual exercise classes, and being #Quarantoned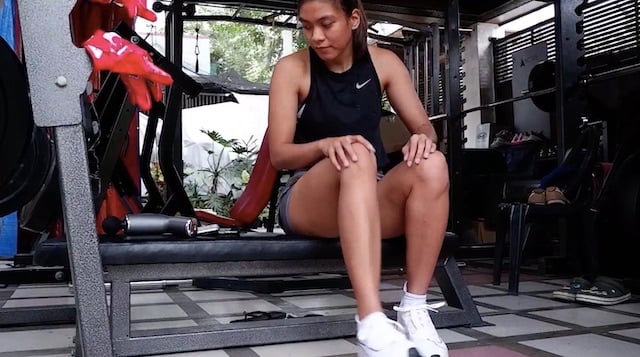 As the year 2020 progressed, we became more and more health conscious but unfortunately, we couldn't go outside to keep in shape. Despite this, health buffs didn't give up and so began the construction of many home gyms across the country. (Because if you can't go to the gym, then why not bring the exercise area into your humble abode instead?) There were also online classes that popped up where trainers would hold classes via video call. Got a momentum going already? TrueID Ambassador Alyssa Valdez's athletic journey in Who Got Balls can be your fitspiration.
Conference calls, useful apps, and group chats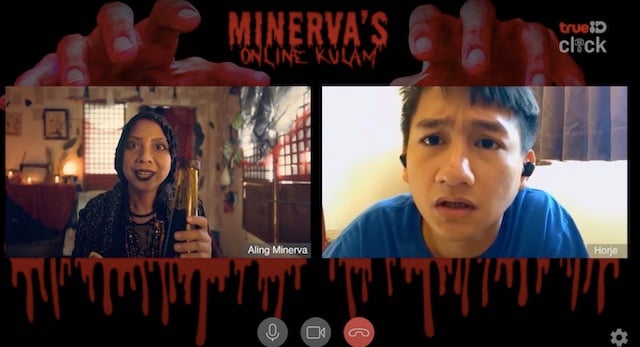 This year, we spent most of our lives staring at either the computer monitor or the phone screen, in a hypnotic trance, as we relied on our gadgets now more than ever. The advent of technology really helped us out in 2020 with a slew of contact tracing apps followed by the sudden popularity of virtual conference call platforms such as Zoom and Google Meet. The concept of an online meeting became a source of many jokes such as forgetting to unmute or mute, the webcam invasion of pets and children, and the dreaded lag. And there's also that bit about how seeking out someone during a video call is similar to summoning spirits, which reminds us of the mockumentary show Aling Minerva's Online Kulam.
K-Pop, P-Pop, and virtual world domination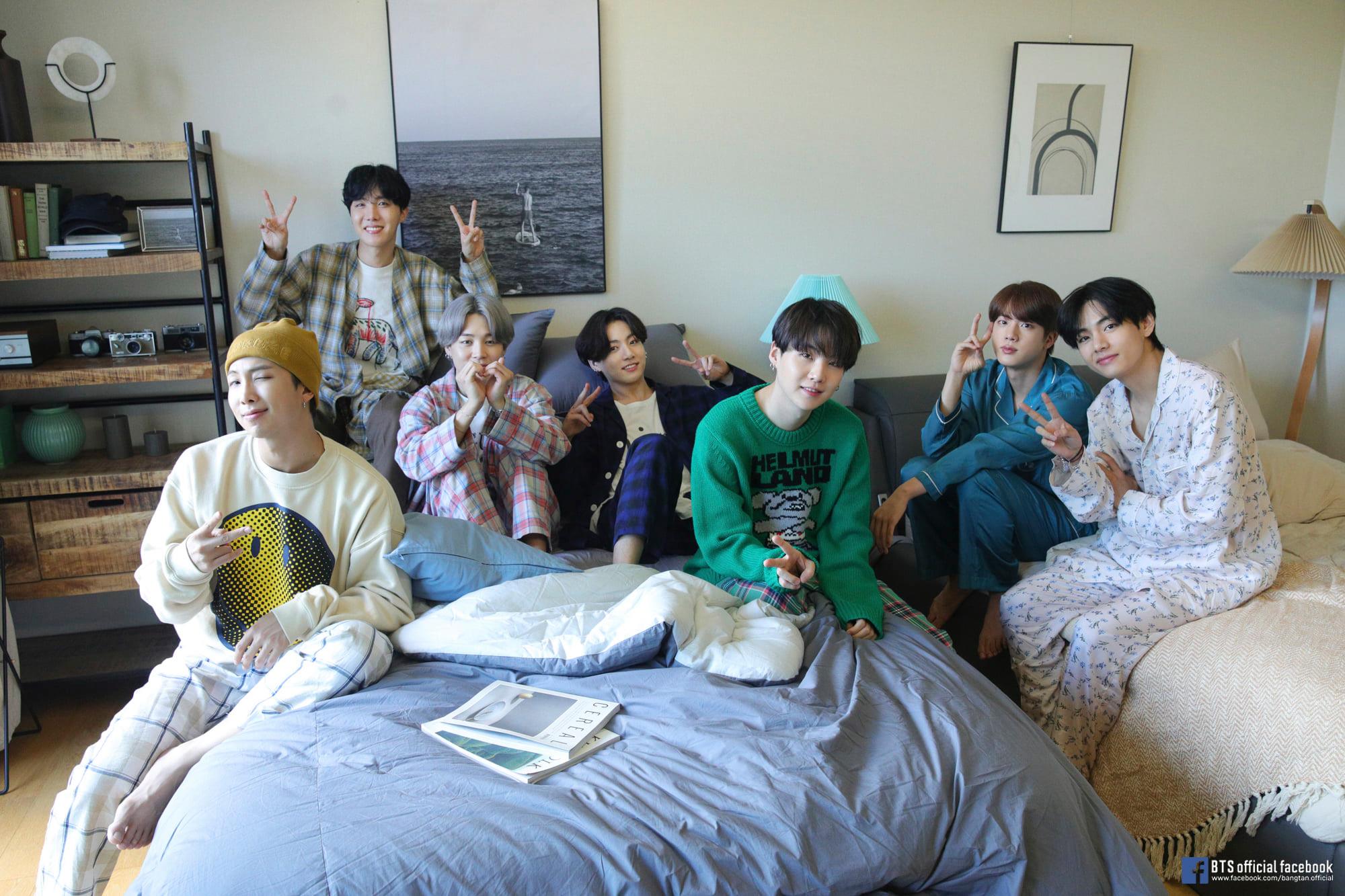 Photo credit: BTS Facebook page
The Philippines has been big on all things K-Culture for at least a decade already but the starpower of the likes of BTS and Blackpink went full blast this year as the craze went globally mainstream. Collectively, songs like "Dynamite" and "Ice Cream" get stuck in our heads as it's constantly on play. With this type of music becoming a common fixture in the public consciousness, is it any wonder that we would develop a homegrown K-Pop-inspired sound? P-Pop groups such as SB19 and BINI AND SHA Boys have been growing in popularity and get just as much love from the fandom as their foreign counterparts.
BrightWin, Queer representation, and the Boys' Love boom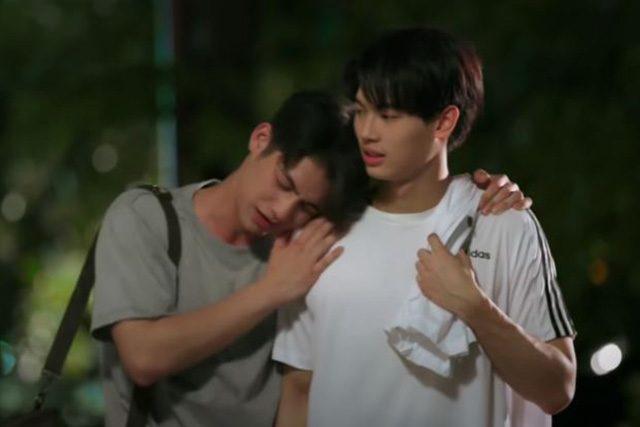 Photo credit: Interaksyon
The Thai series 2gether launched the BL (Boys' Love) boom that we are currently experiencing as a nation. Starring Vachirawit Chiva-aree (Bright) and Metawin Opas-iamkajorn (Win), A.K.A. the BrightWin love team, the show never failed to give us all the kilig feels and reminded us that, indeed, "love is love." This year also gave us queer representation with a sweet Pinoy flavor as we welcomed shows like Gameboys (Kokoy De Santos and Elijah Canlas), Gaya sa Pelikula (Paolo Pangilinan and Ian Pangilinan), and Sakristan (Clifford Pusing and John Henry Villanueva). With shows like Ben x Jim (Teejay Marquez and Jerome Ponce) and others in the works, we expect more LGBTQIA+ visibility in the years to come.
Engagements, weddings, and babies ever after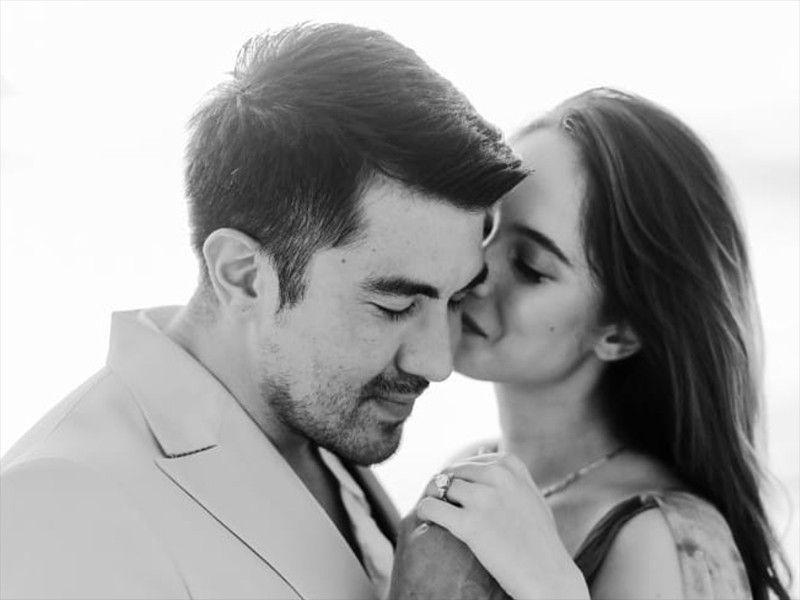 Photo credit: Philstar
Despite all the challenges of 2020, it's nice to know that a lot of Pinoy couples were able to find love and happiness, celebrating it at a socially safe distance. If the lockdown couldn't stop us from holding an e-numan session then we can bet it wouldn't stop a wedding either. Just check out the many celebs and personalities who got hitched like Roxanne Barcelo and Morisette Amon. We were also delighted to see happily engaged couples like Lucky Manzano and Jessy Mendiola, Andi Eigenmann with Philmar Alipayo, and Glaiza de Castro and David Rainey. We were witness to a lot of birth announcements from showbiz parents such as Alana Lauren (Iya Villania and Drew Arellano), Amari Jaden (Billy Crawford and Coleen Garcia), and Dahlia Amelia (Anne Curtis and Erwan Heussaff). Nothing gives us the warm and fuzzies more than seeing all this genuine human affection while everyone is still apart.
Loungewear, coords, and pambahay fashion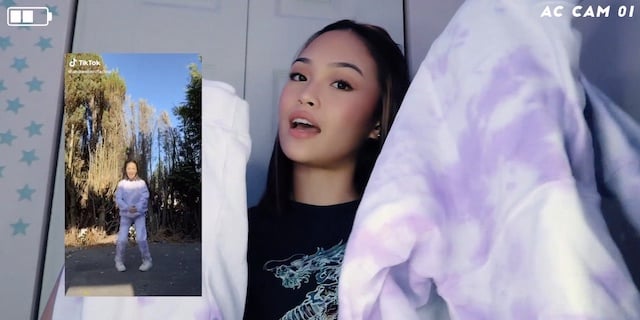 Whether we prefer aesthetic coords like TrueID Ambassador AC Bonifacio or the classic daster, we can all agree that 2020 fashion became the year of leisure wear and protective gear. Attending all these virtual meetings introduced us to the pleasurable comfort that comes from wearing pajamas bottoms to a serious work thing (or pambahay shorts, should we be so bold as to tempt fate). We can't imagine masks going out of style anytime soon with matchy-matchy designer variants becoming all the rage. It's going to take a long adjustment period to get used to outdoor clothing again. In the meantime and while we can still enjoy indoor clothes, why not make the most out of it by moving and grooving along to AC's recent dance tutorial livestream?
Watch parties, insta-reviews, and series marathons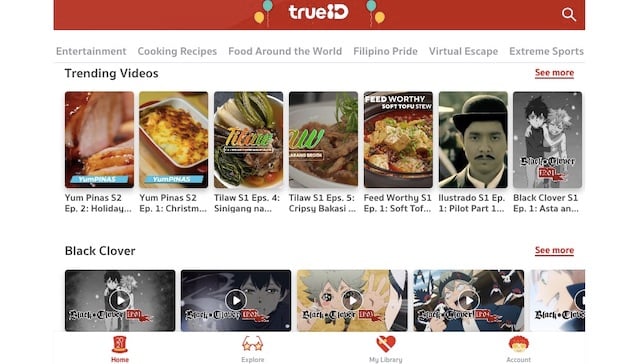 For those of us who are fortunate enough to stay indoors most of the time, it's become easier to binge watch all the shows. And we're going to take a wild guess that what's under this year's watch list includes the following: an oldie-but-goodie show seen countless times, a movie containing heavy spoilers, a random title suggested by the algorithm or a friend. (But somehow, we never get around to watching that particular show we initially wanted to catch up on. You know the one!) With events and conventions going online, including the recent MMFF, we can now marathon a lot of the latest local films as well.
Livestreams, podcasts, and content creation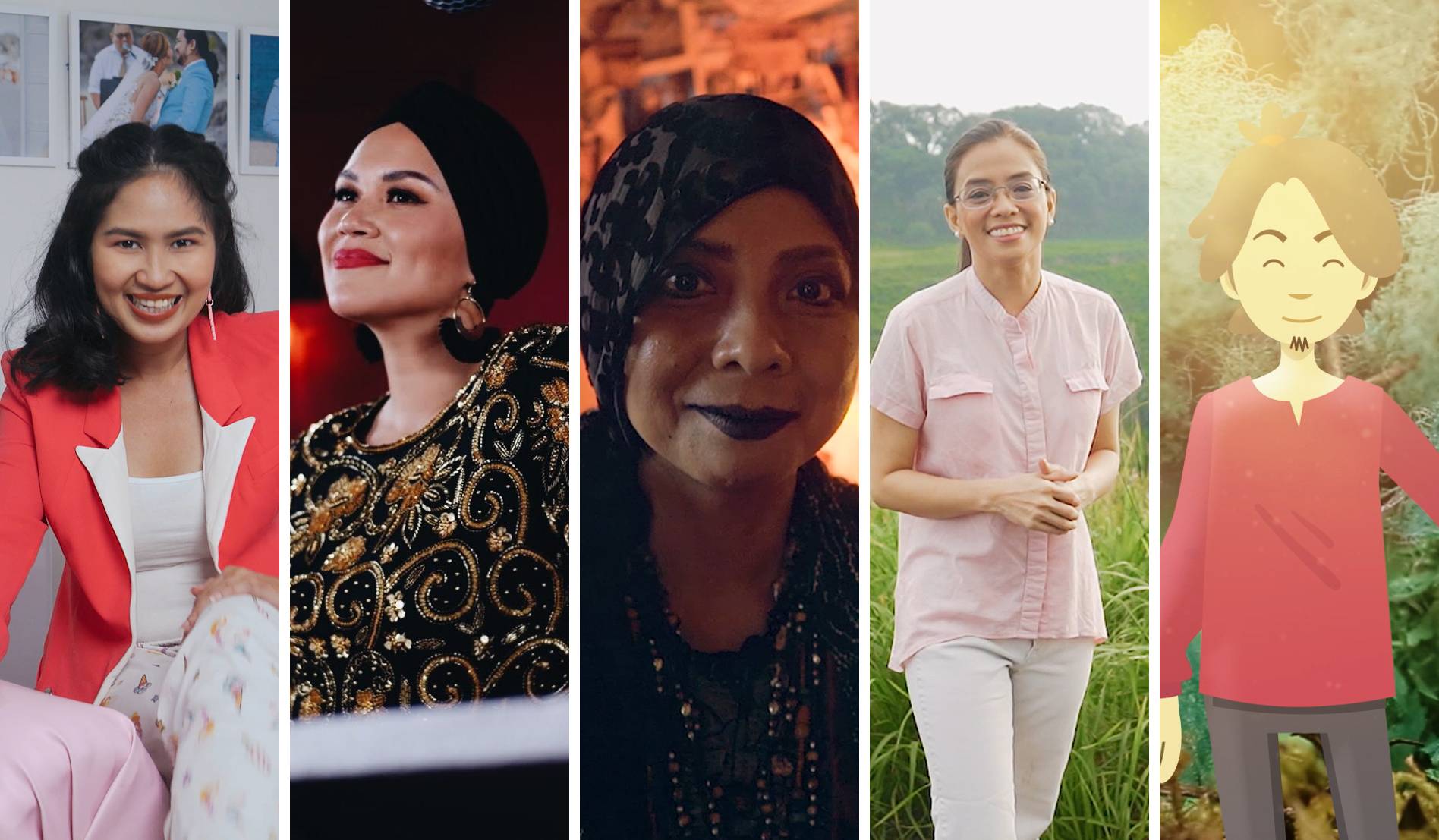 By the time many months and online sales had passed during the lockdown, there were quite a number of people who owned at least some sort of ring light and microphone. (So we could look and sound our best during back-to-back video calls.) Some of us might have even gone the extra mile and posted vlogs, audio recordings, dance clips, and all sorts of creative content. There are creators streaming games, podcasting about a really specific hobby, making how-to video guides, posting makeup looks, and then some.
And it's that very same passion to create and take up space in this virtual world, which inspired TrueID to hold a nationwide 'shark tank' for content creators, the TrueID Click pitch competition. Aspiring Filipino video creators sent their entries from all over the country, which was narrowed down to 10 semi-finalists. These creators competed at the live event to see whose idea, well, clicked. You may view the TrueID x Baicon event in its entirety here. Spoiler alert: Only five contestants were each awarded the coveted P100,000 funding to create their digital show: Jelyn Patricio, Abby Asistio, Denise Dar Juan, Maan Cayabyab, and Chete Morales. Watch their shows here. If you are an aspiring content creator, you might get a chance to pitch your own content idea by keeping tabs on the TrueID Click Facebook page.
TikTok, memes, and Gen Z culture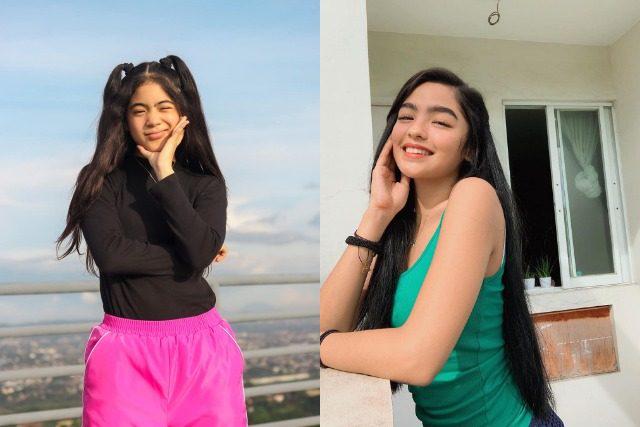 Photo credit: Interaksyon
Looks like the kids are alright because the Gen Z-ers were unleashed and youth culture totally ruled the year with good vibes. With TikTok as the go-to platform right now, kids and teens were able to express themselves creatively through music, skits, and dancing including celebrities like Niana Guerrero and Andrea Brillantes. We also had our fair share of laughs thanks to creators like Mimiyuuuh, who made us feel virtually closer even when we were apart throughout the whole ordeal that was 2020. But the styling-and-profiling ways of these woke trendsetters still convey a message of comfort, understanding, and solidarity through bite-sized humor.
We can't wait to see what 2021 has in store for us! What was your favorite 2020 trend?