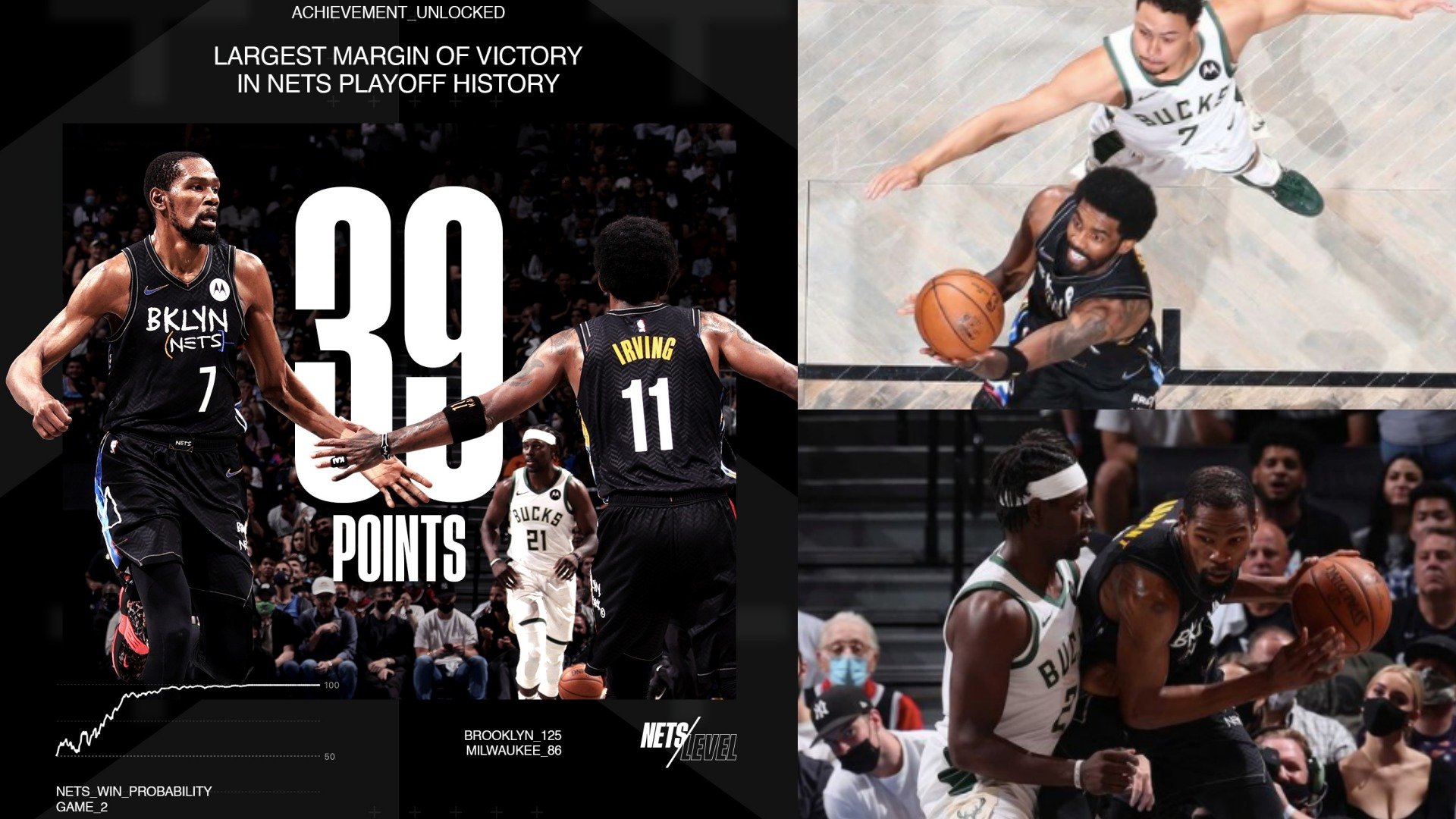 Photo credit: Brooklyn Nets/Twitter/Instagram
The Brooklyn Nets are really good at basketball, like, insanely good. They are so skilled at the game that it's almost unfair to the competition.
Even when they're not 100% complete, the Nets continue to slay the 2021 NBA playoffs so far. Case in point, Brooklyn just ended the Milwaukee Bucks' pristine record in the postseason, racing to a 2-0 lead in their best-of-seven series.
They accomplished this feat even without James Harden. In case you don't know, The Beard suffered a right hamstring injury during the first period in Game 1 and did not return.
READ: Harden, Irving, and Durant live up to "scary hours" promise, Mavs mess up
As expected, he sat out Game 2 as well. Luckily for the Nets, the former MVP's MRI showed no structural damage.
Nets fans are crossing their fingers right now and hoping for a full recovery. Harden has been suffering from the same bothersome hamstring throughout the season, causing him to miss several games.
READ: James Harden vows to rejoin the Nets before the playoffs
ALSO READ: Harden is still injured, Nets' power trio remain incomplete
The Bucks smelled blood and actually took the fight to the powerhouse Nets in Game 1. However, they forgot that the other players outside of the power trio are pretty darn good, too.
Harden was not the only player missing in action in Game 1. Both Jeff Green and DeAndre Jordan sat out as well.
While Durant and Irving finished with 29 and 25 points, respectively, they also got a huge boost from Blake Griffin who recorded 18 points and 14 boards.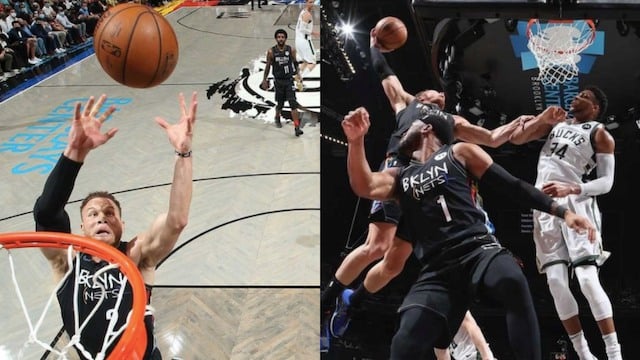 Photo credit: Brooklyn Nets/Twitter/Instagram
Yup, this is supposedly the "washed up" Griffin who couldn't play anymore totally owned his critics. Joe Harris and Mike James also came through, as the "non-Big 3" Nets players scored 61 of the team's 115-point output.
By the looks of it, opposing teams should watch out for every player in the Nets team.
Game 2 was the same story for the Nets and a nightmare for the Bucks. They got starched 125-86. Oof! That 39-point beatdown can be demoralizing.
This was supposed to be a competitive series. But so far, the Bucks are just being outclassed.
Which leaves us this burning question: How in the world will any team be able to stop the Nets? By now, no one has solved that puzzle just yet. It's only two games in so maybe the Bucks can bounce back?
Then again, it's really not hard to see why Brooklyn is now the favored team to win it all, especially after reigning champs Los Angeles Lakers got eliminated in the first round.
Will the Nets raise the Larry O'Brien trophy this season?