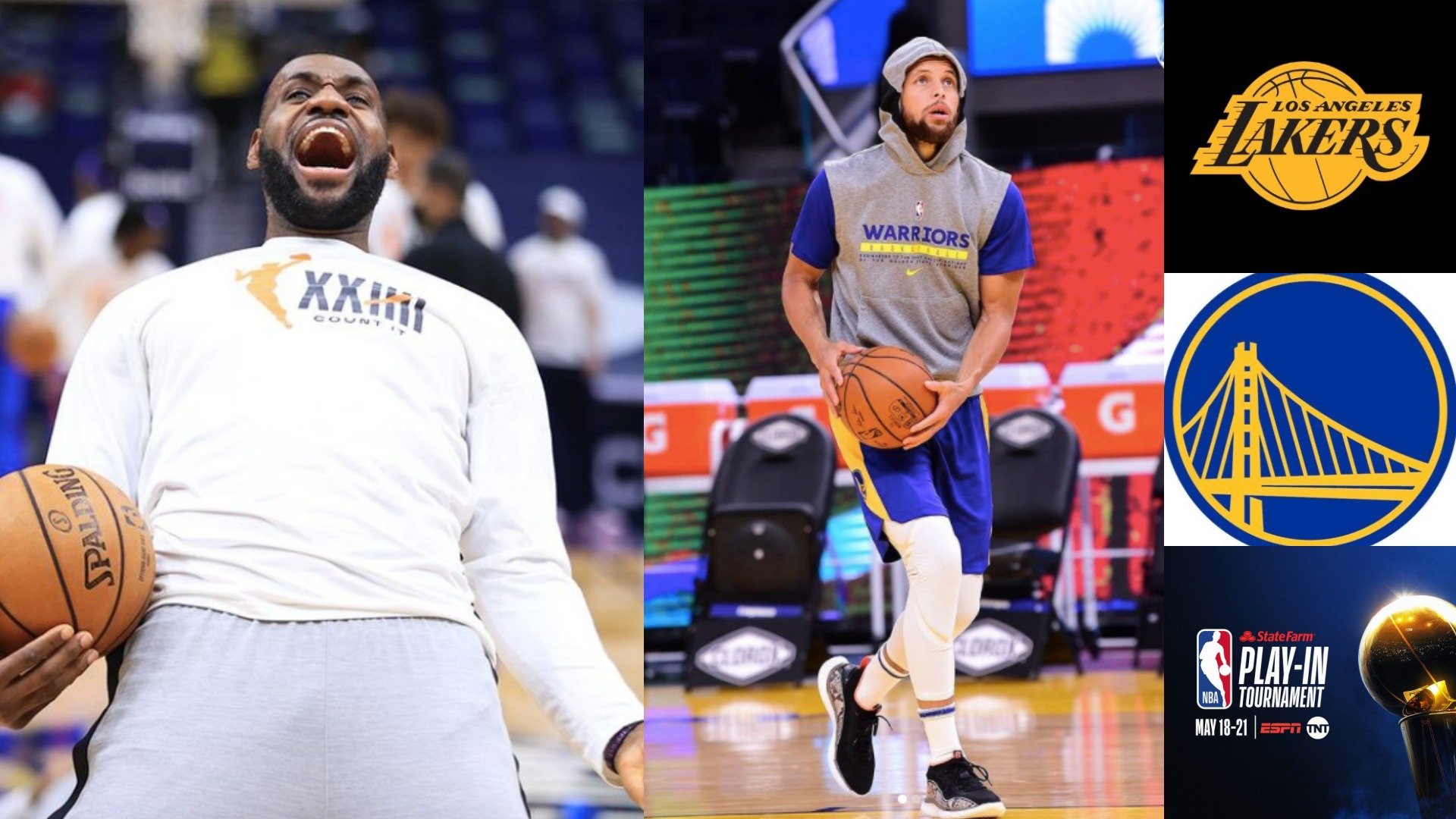 Photo credit: Los Angeles Lakers/Instagram/Twitter, Golden State Warriors/Instagram/Twitter, NBA/Twitter
The grueling 72-game regular season has officially come to an end. Now, the fun part begins—at least for the audience.
This year, we have the playoff play-in format in effect adding more drama to the 7th and 8th seeds in both conferences.
READ: LeBron James has concerns about a playoff play-in tournament
Much to the surprise of NBA viewers everywhere, fan favorites Los Angeles Lakers and Golden State Warriors both fell into the play-in category under the Western Conference.
Despite winning their last five games of the season, the reigning champs still finished the season as the 7th seed in the Western Conference with a 42-30 slate. (Feels bad, man.)
The Dubs, on the other hand, are just grateful to sneak it at 8th place after a disastrous start to the 2020-2021 campaign.
You know what that means, right? We'll be adding another entry to the longstanding LeBron James vs. Stephen Curry rivalry.
Unlike in the past when these two MVPs battled it out in a seven-game series, their upcoming match will be a one-and-done affair.

Photo credit: Anthony Slater/Twitter
If either one of these superstars figure in an off game, chances are their team will lose. It's that simple. Talk about pressure, huh?
Stats-wise, Curry has been the better performer compared to The King, tallying MVP-worthy numbers of 32 points on 48.2 % shooting from the field and 42.1 % from long range.
READ: Stephen Curry believes that he can be MVP this season
Oh yeah, he also just happened to win the scoring title this year, too!
READ: Stephen Curry dethroned Wilt Chamberlain as Warriors' top scorer
Meanwhile, LeBron is still hitting pretty good numbers tallying 25 points, 7.7 rebounds, 7.8 assists, and 1.1 steals.
The winner of the match will officially be the 7th seed and set a date with the Phoenix Suns in the first round. That's not exactly a fun prize to have, right?
READ: 2009-2010: Remembering the last time the Suns made it to the playoffs
Good news is that the loser of the match is not out of the running just yet. The losing team will be facing the winner of the 9th vs. 10th seed duel between the Memphis Grizzlies and the San Antonio Spurs.
The winner of that match gets to be the 8th seed and will face the team with the best record in the league, the Utah Jazz. (Good luck with that!)
READ: Why Jordan Clarkson should win the Sixth Man of the Year award
So, which team will you be supporting during the play-in Tournament? Are you a solid Dub Nation or part of the Purple and Gold army? Who do you think will emerge as the better player between these two powerhouse ballers?