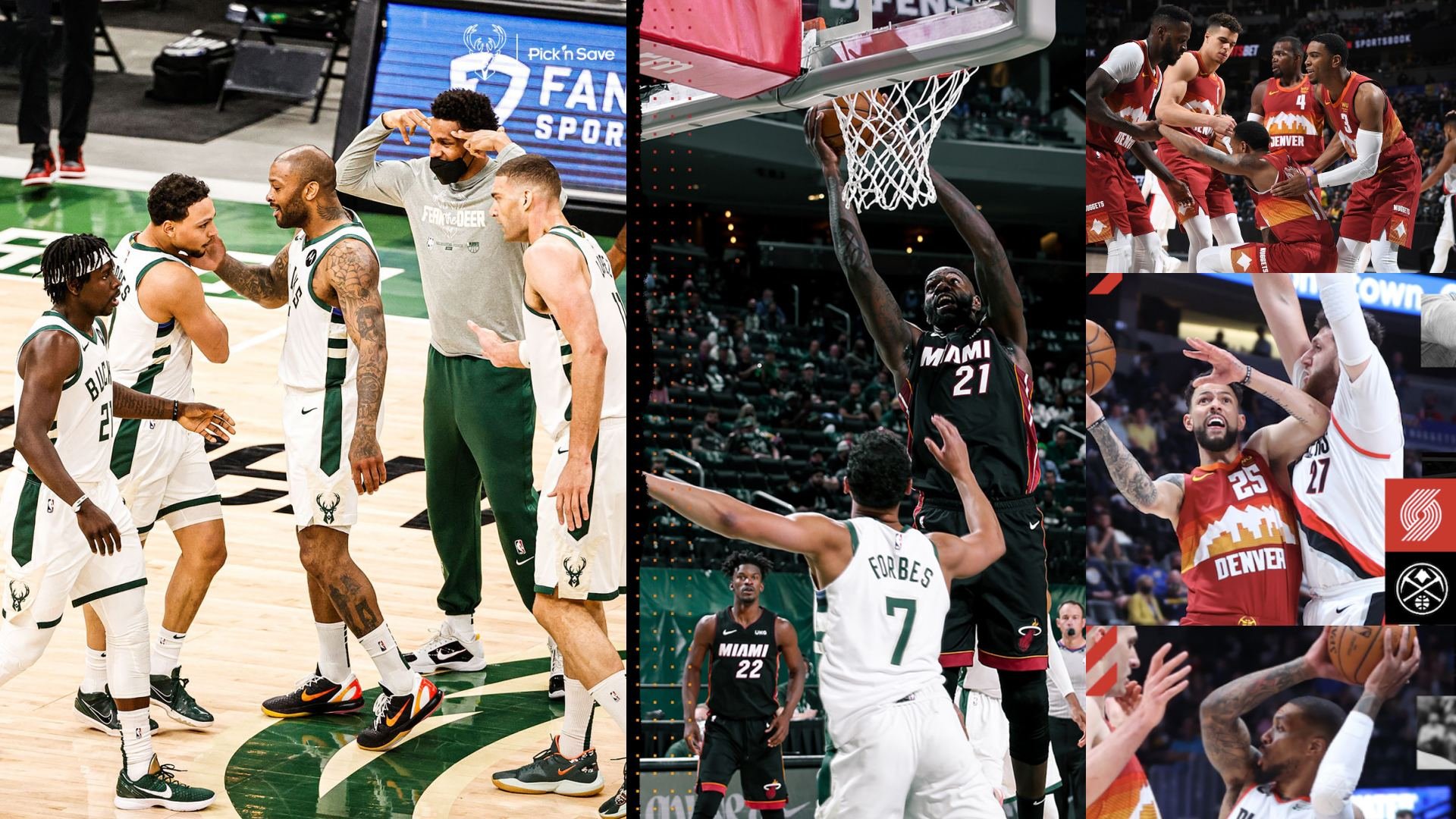 Photo credit: Milwaukee Bucks/Twitter, Miami Heat/Twitter, Denver Nuggets/Twitter, Portland Trail Blazers/Twitter
Only two playoff games took place on Tuesday (Philippine time) for Game 2: Milwaukee Bucks vs. Miami Heat and Denver Nuggets vs. Portland Trail Blazers.
The Heat and the Nuggets were looking to tie their best-of-seven game series after both dropping Game 1. However, things did not exactly go their way that night.
READ: Top 6 teams from the NBA Eastern Conference
ALSO READ: Top 6 teams from the NBA Western Conference
Starting from the East side of things, Milwaukee protected home court racing to a 2-0 lead over last year's runners-up with a dominant 132-98 win.
Unlike in their first match where the Bucks relied on Khris Middleton's late-game heroics to get the two-point win, Milwaukee completely steamrolled Miami on this one.
The Heat had no answer for Giannis Antetokounmpo, who finished with game-highs of 31 points, 13 rebounds, along with six assists, three steals, and one block in 31 minutes. That's the Greek Freak for you!

Photo credit: Milwaukee Bucks/Twitter
The reigning NBA MVP stamped his class early on against the hapless Heat defense, pretty much getting to the paint at will every time.
READ: Steph, Dame, Giannis, and the rest of Team LeBron dominate the NBA All-Star weekend
It didn't help that Heat superstar Jimmy Butler struggled for the second game in a row, tallying just 10 points on 4-for-10 shooting. Miami has no chance at all if Jimmy Buckets continues to play like this.
A third straight loss could signal an abrupt end to the Heat's season. After all, no NBA team in history has ever climbed out of an 0-3 hole. Game 3 is indeed a must-win for the Heat, who will return to the AmericanAirlines Arena.
Meanwhile on the West side, the Nuggets Nation successfully bounced back from their Game 1 defeat and evened up their series against Rip City with a 128-109 victory.
While Damian Lillard sizzled again with 42 points and 10 assists, the Nuggets came away with a better team effort led by Nikola Jokic's 38 points, eight rebounds, and five assists.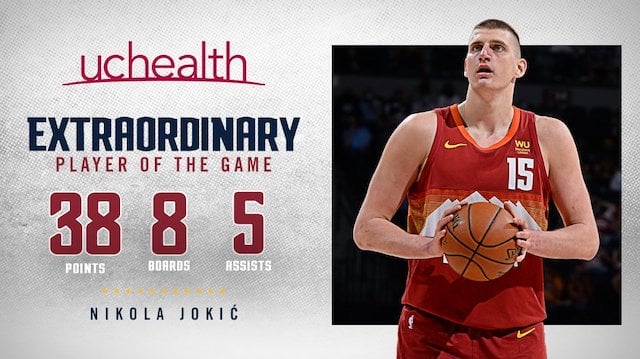 Photo credit: Denver Nuggets/Twitter
Can we hand this guy the MVP trophy already?
READ: Game on! NBA reveals finalists for the end-of-season awards
ALSO READ: Nikola Jokic refused load management, remains active until playoffs
The Joker also had more help in Game 2, as five other Nuggets players scored in double figures led by Michael Porter Jr.'s 18 points.
The series now moves to Oregon with both teams exchanging wins in the first two. By the looks of it, this series could probably go the distance given how well these two teams match up.
The playoff action is definitely heating up in both conferences and we can't wait for more. Which teams do you think will get the upper hand in Game 3?