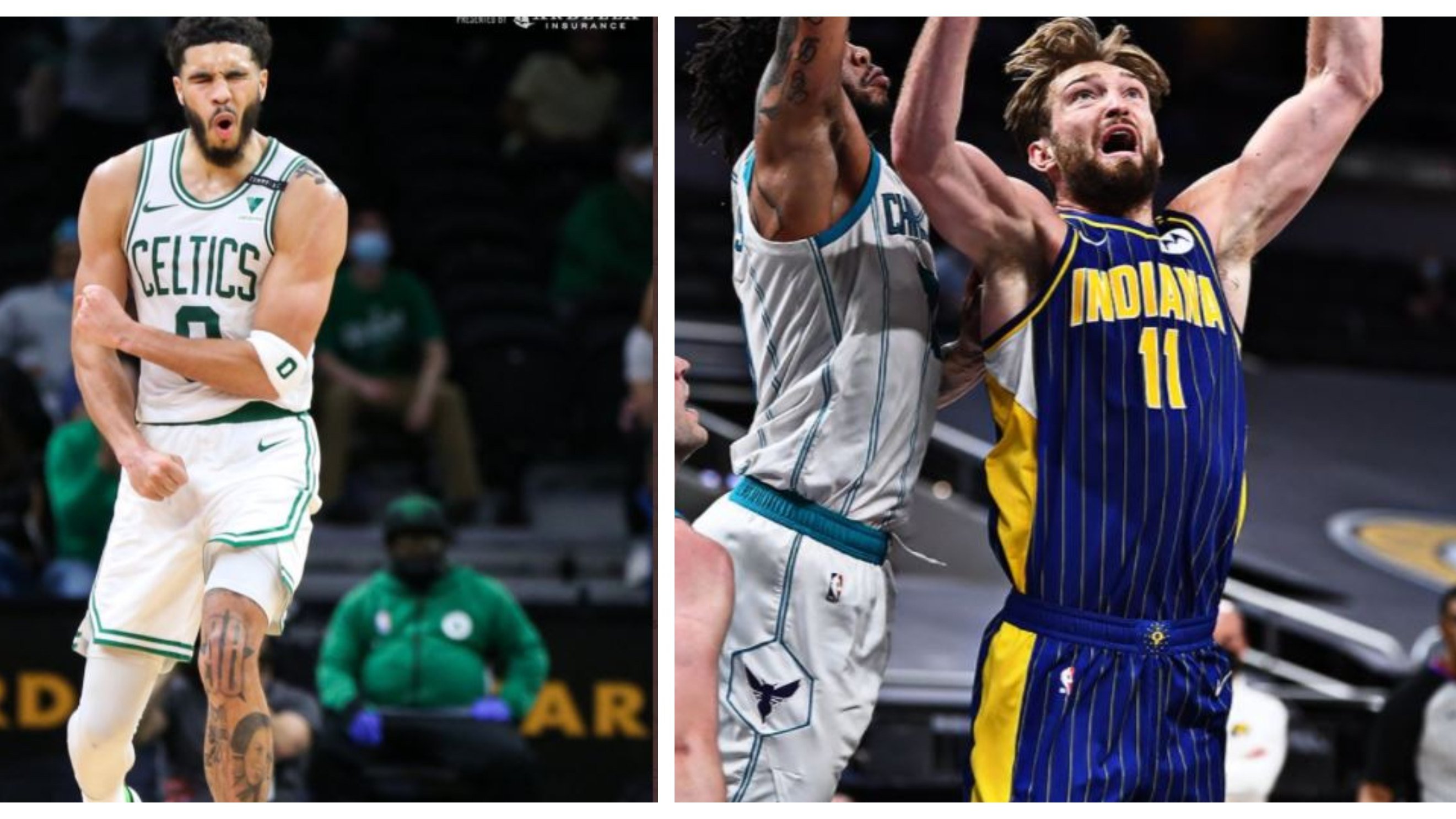 Photo credit: Boston Celtics/Twitter, Indiana Pacers/Twitter
It's a good day to be a Celtics fans because Boston became the first team to secure a playoff spot during the play-in tournament. Pasalamat kayo kay Jayson Tatum!
READ: All bets are off! An NBA play-in tournament preview
Behind Tatum's 50-point explosion, the Celtics officially clinched the 7th spot in the Eastern Conference with a 118—110 victory over the Washington Wizards at TD Garden this week.
Of course, the Wizards had their own All-Stars in Bradley Beal and Russell Westbrook.
READ: Russell Westbrook is the new triple-double king, beats Oscar Robertson's record
However, it was clear from the get-go who the best player was on the floor that day. Tatum fired 32 of his 50 points in the second half, breaking through Washington's defense from everywhere on the floor. The Celtics swingman made 14 of his 32 field goals and went 5-for-12 from downtown, while shooting a pristine 17-of-17 from the charity stripe.
(Good luck stopping that!) He also scattered eight rebounds, four assists, two blocks, and one steal within 41 minutes of the game.
Following the spirited win, the Celtics set a date with the powerhouse Brooklyn Nets in the first round. Battle of the exes na 'to, since Kyrie Irving will be taking on his former Celtic teammates.
READ: Can the Nets regain momentum in time for the playoffs?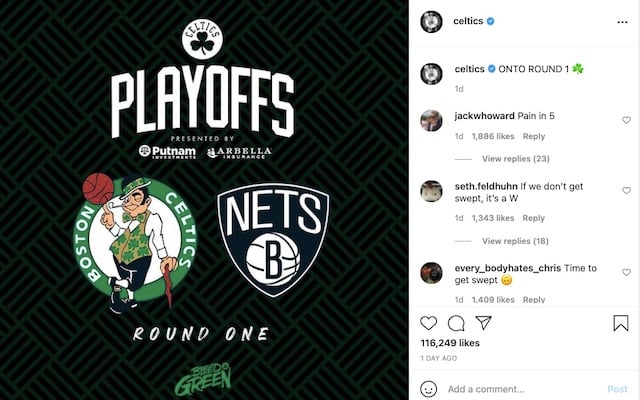 Photo credit: Boston Celtics/Instagram
As for the play-in match, it was the 9th-ranking Indiana Pacers who avoided elimination by making quick work of the 10th seed Charlotte Hornets.
The Pacers gave it their all and defeated the pesky Hornets with a resounding 144-117 victory. Partida pa na wala si Caris LeVert, ha?
Oshae Brissett led the way with 23 points, while Doug McDermott added 21 to the overall score. This maneuver allowed All-Star Domantas Sabonis to take it easy, as he finished with a near triple-double of 14 points, 21 boards, and dimes.
READ: Domantas Sabonis gets the NBA All-Star nod as injury replacement
LaMelo Ball fans, meanwhile, are probably not too pleased that the popular rookie's season has now come to an end. His final game of the season turned out to be a forgetful one, finishing with just 14 points.
READ: LaMelo Ball returns to the Hive after wrist injury
With the win, the Pacers will get a shot at earning that final playoff spot in the East in a winner-take-all game against the Wizards.
Which team do you think will get that 8th seed and a chance to face the Philadelphia 76ers in the first round?